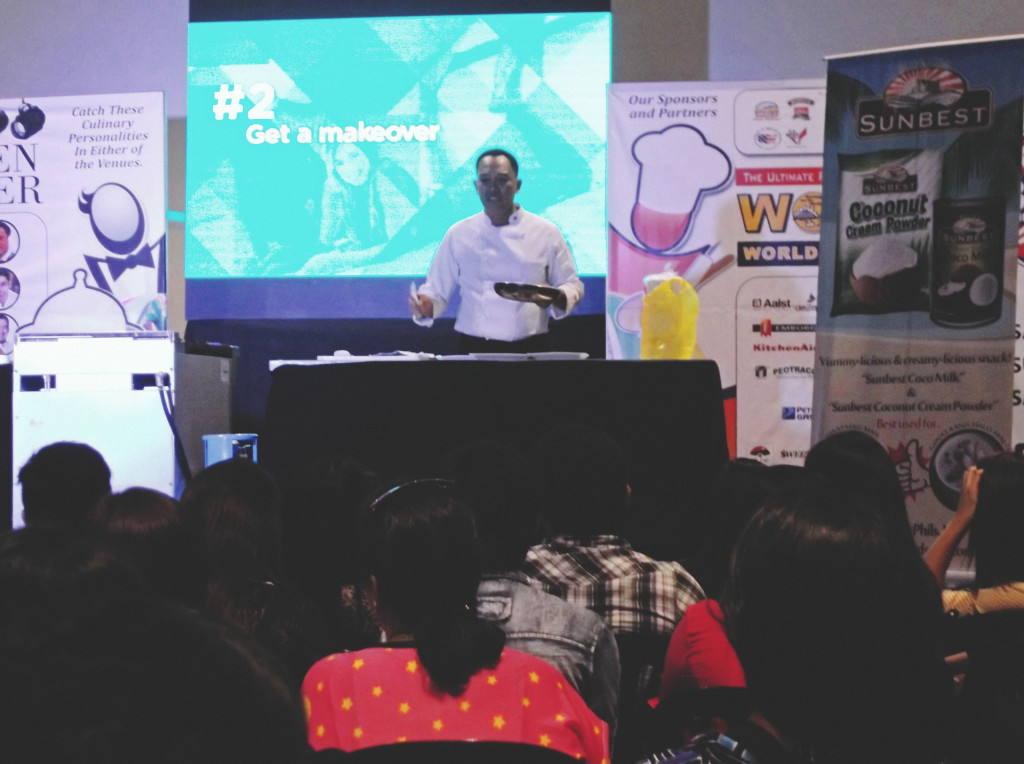 One upon a time, the WOFEX management allowed kids below 16 years of age to enter and have a taste of the different food and drinks on offer.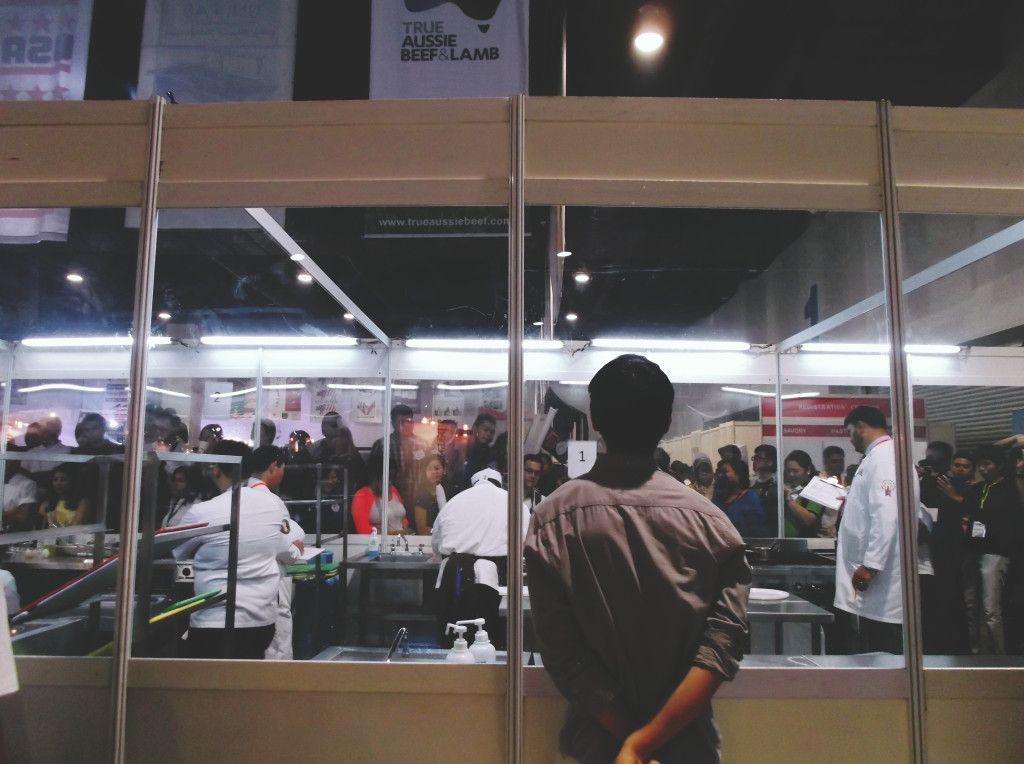 When I was what, 13 or 14 years old, I tagged along with my mom to WOFEX. That was one of my most memorable food-related experiences growing up. I remember seeing a lady open a small packet, dump purple powder into a bowl, then add a bit of water. The powder was apparently instant ube jam that tasted exactly like the ube jam from Baguio City. The purple packet of instant jam goodness didn't make it to supermarket shelves but that incident somehow stuck to my mind like caramel to molars. I get googly eyed just thinking about that instant ube jam packet. Hehe.
A few years later, I am a grown woman at 5 feet and I have an empty canvas bag with me. So I can have someplace to stash my loot!
The "Almost Loot":
There was also a culinary championship of sorts and I wasn't able to take photos of the cakes before they were ruined. But then, I had too much fun photographing the cake ruins. Reminds one of ancient/historic destinations like Greece and Egypt. Except these are edible ruins.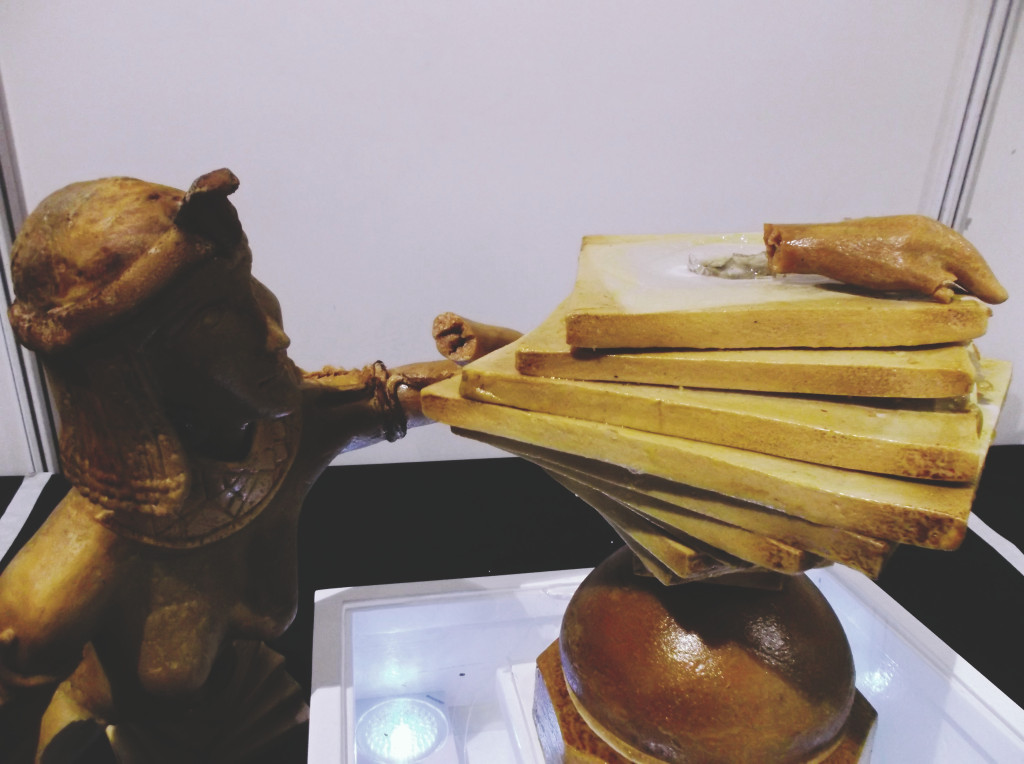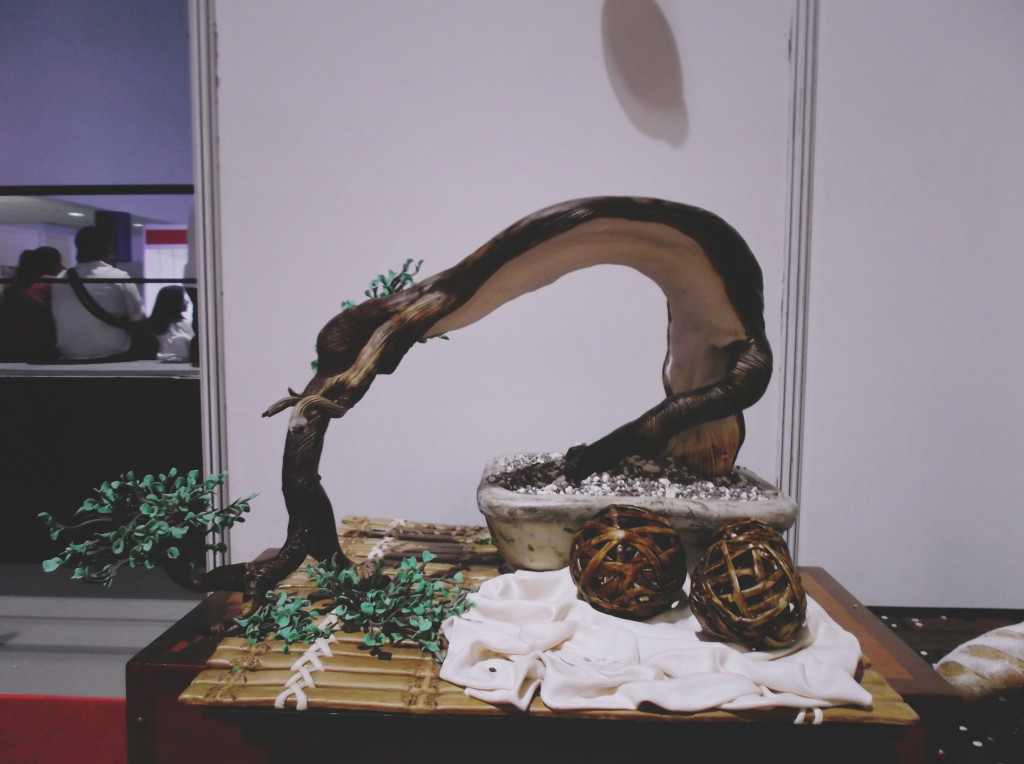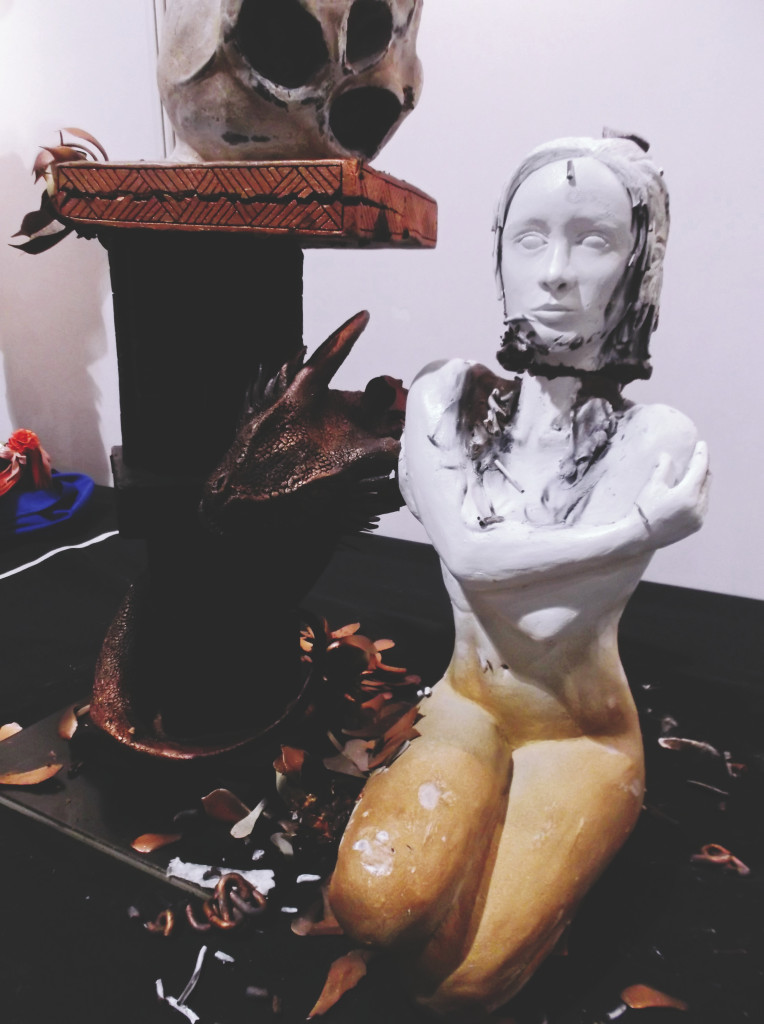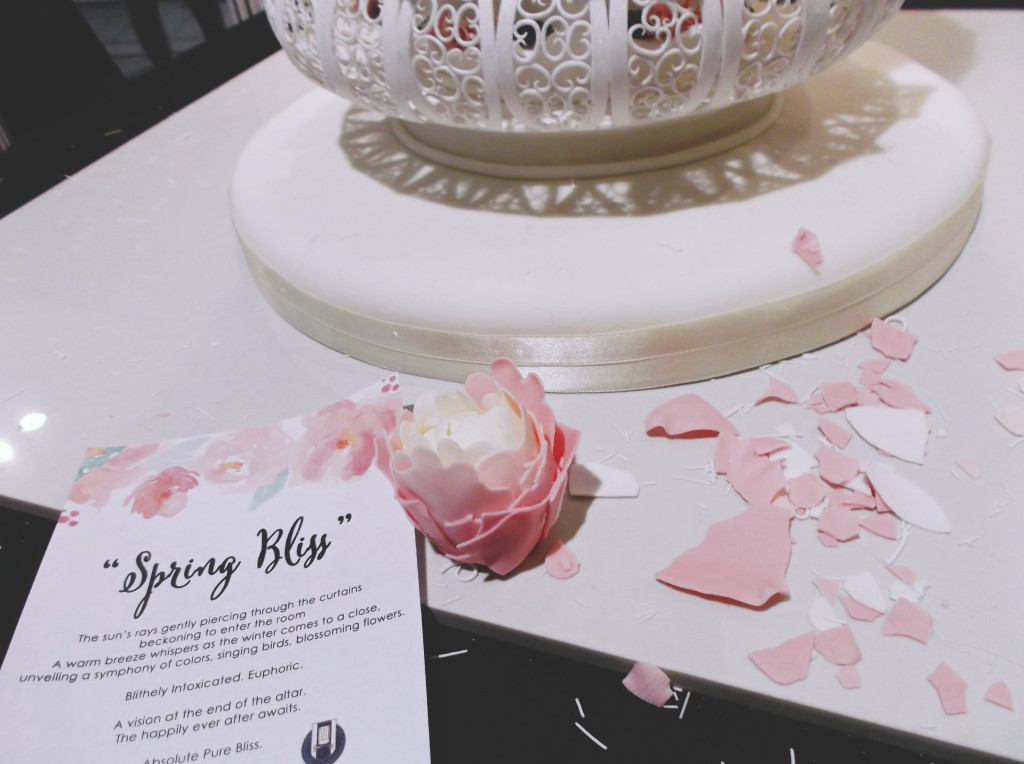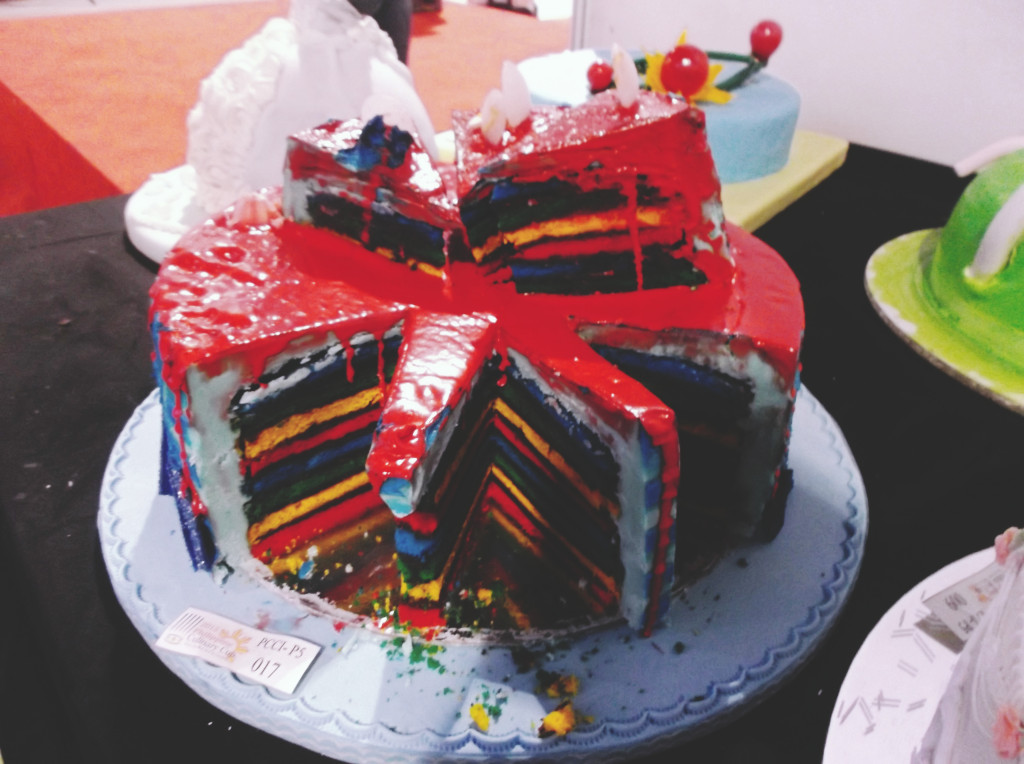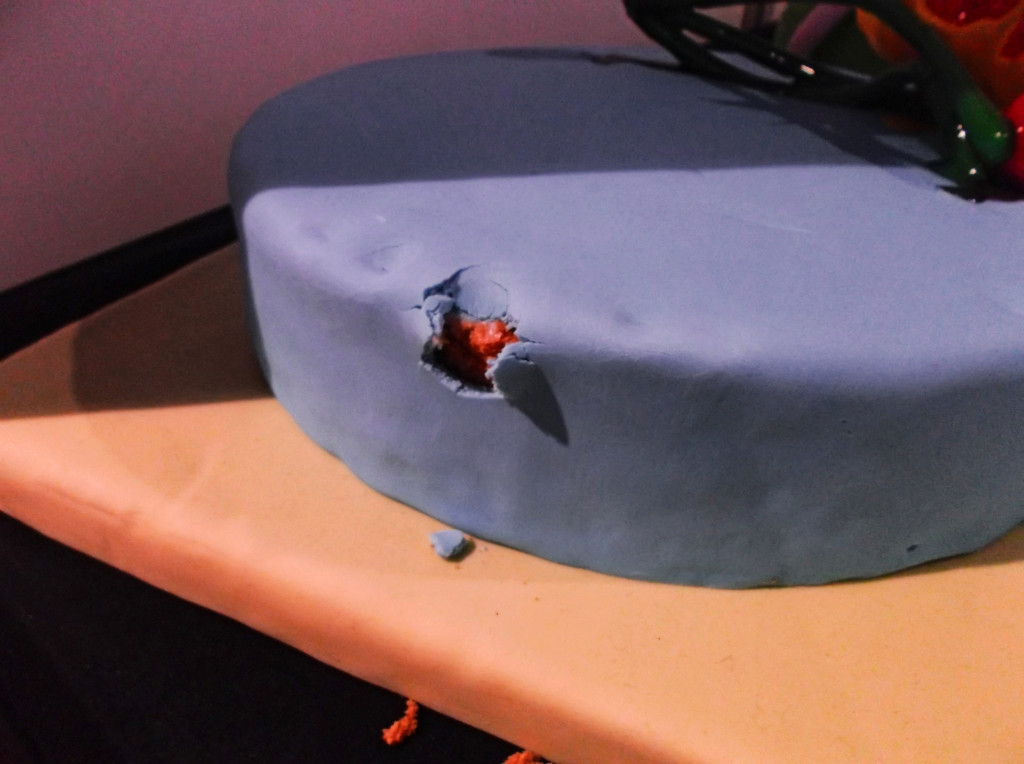 Basically, I went to this year's WOFEX to sample different food and drinks. Yes, I was in it for the free food samples!
After sampling different kinds of food and drinks (I had about 3 cups of tea, both hot and iced! Calamansi juice, coffee, et cetera), I got hungry. That was around 12 noon.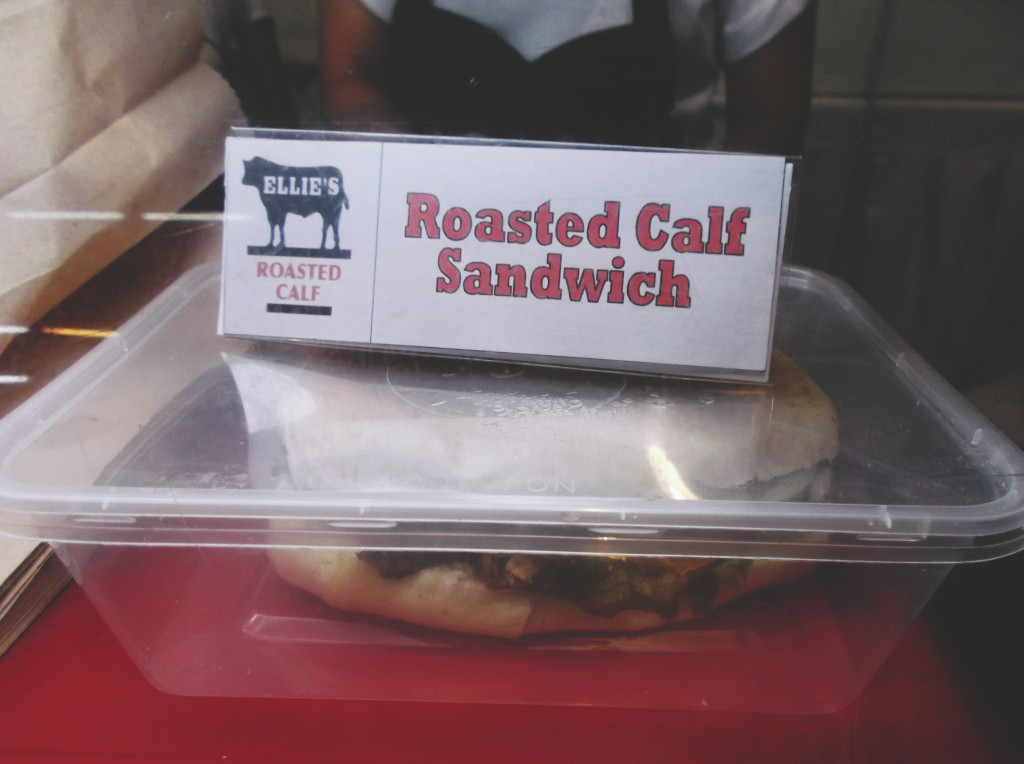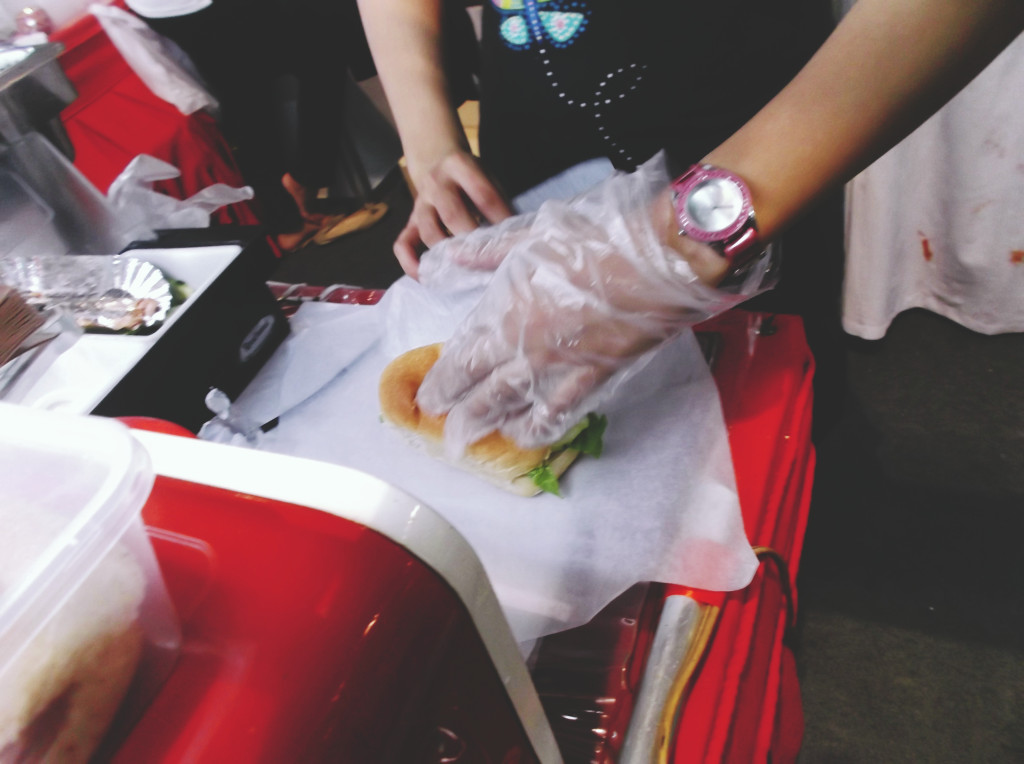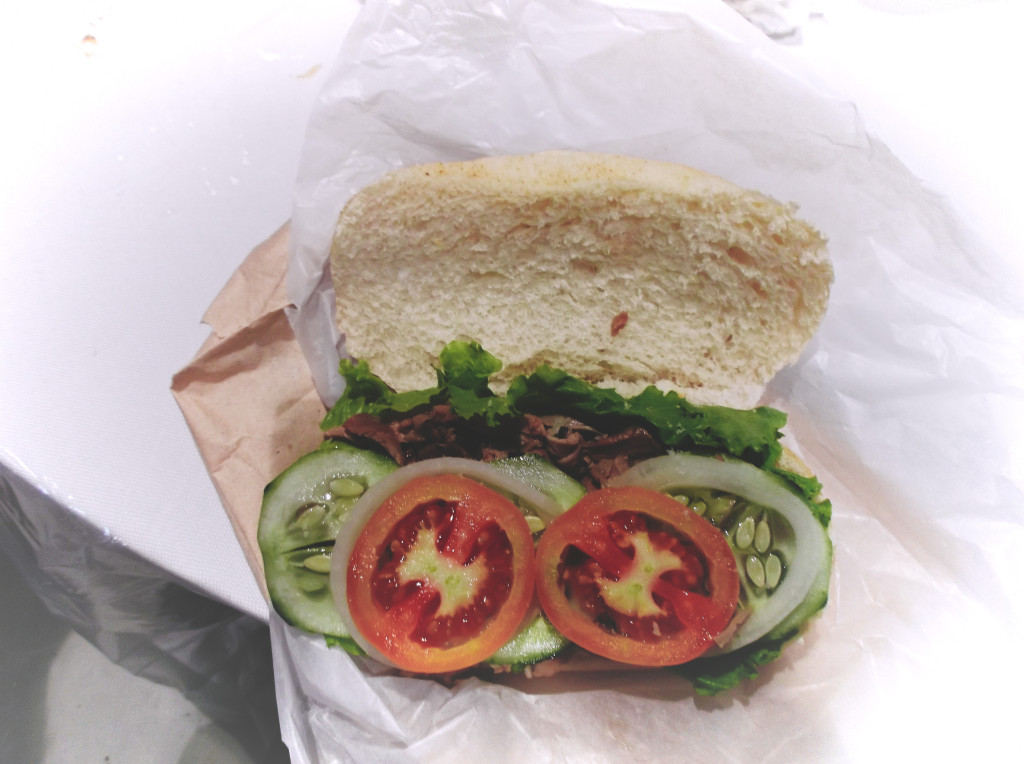 So for lunch, it was roasted calf sandwich. At 120 pesos, it was filling and definitely tasty. But this girl's used to Laguna prices so I would've appreciated this sandwich more if it was only 80 pesos! Sadly, I accidentally deleted the photo of the roasted calf. To be honest, I think I like the taste of older/mature beef more as opposed to the calf. The calf turned out to be a milder version of the good old beef you buy in supermarkets and to be honest, I've tasted vegan "meat" that tasted similar to it. Same texture and all that. So this one's not for me.
WOFEX didn't have a lot of booths dedicated to quirky or artisanal products. I was actually hoping for weird/artisanal/one-of-a-kind products. A lot of the booths simply offered regular supermarket products at lower prices. But i still enjoyed this year's World Food Expo and I will definitely come back next year. The 200 PHP price tag is a bit too much for me, though. Next time, I'll be sure to look out for discounted tickets or reserve a slot early so I'll get to score cheaper tickets.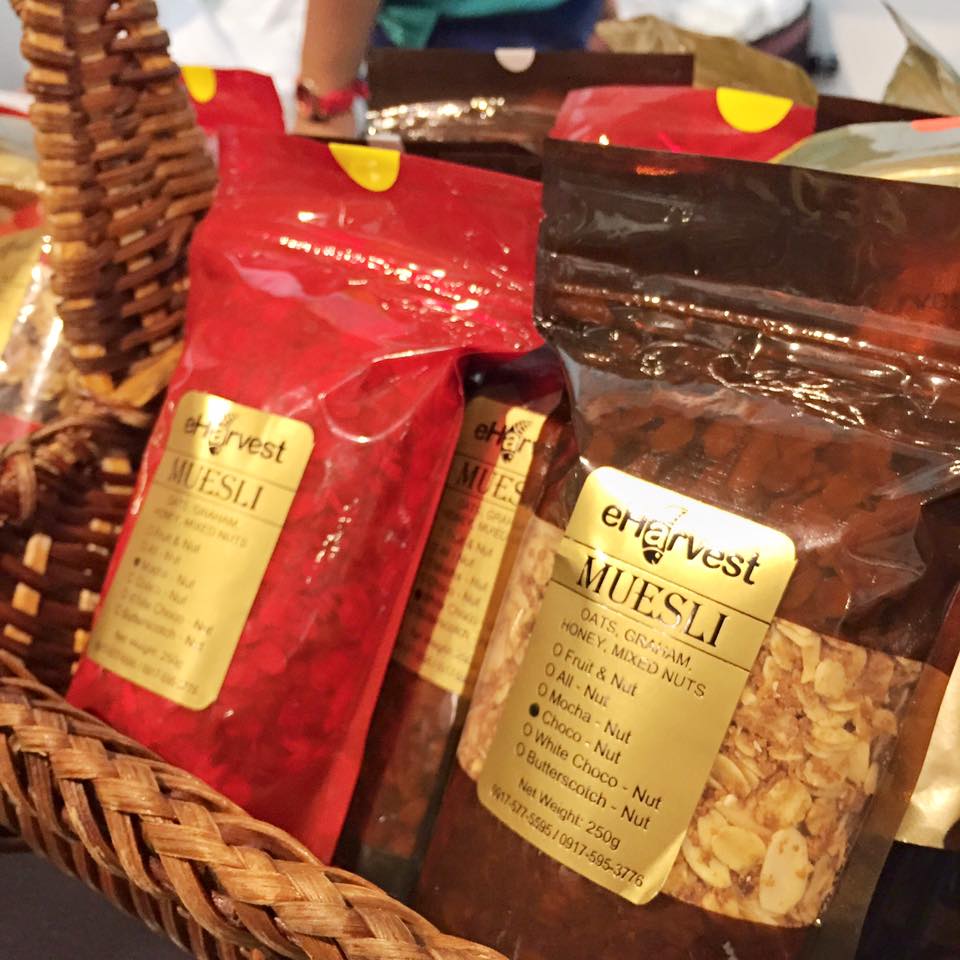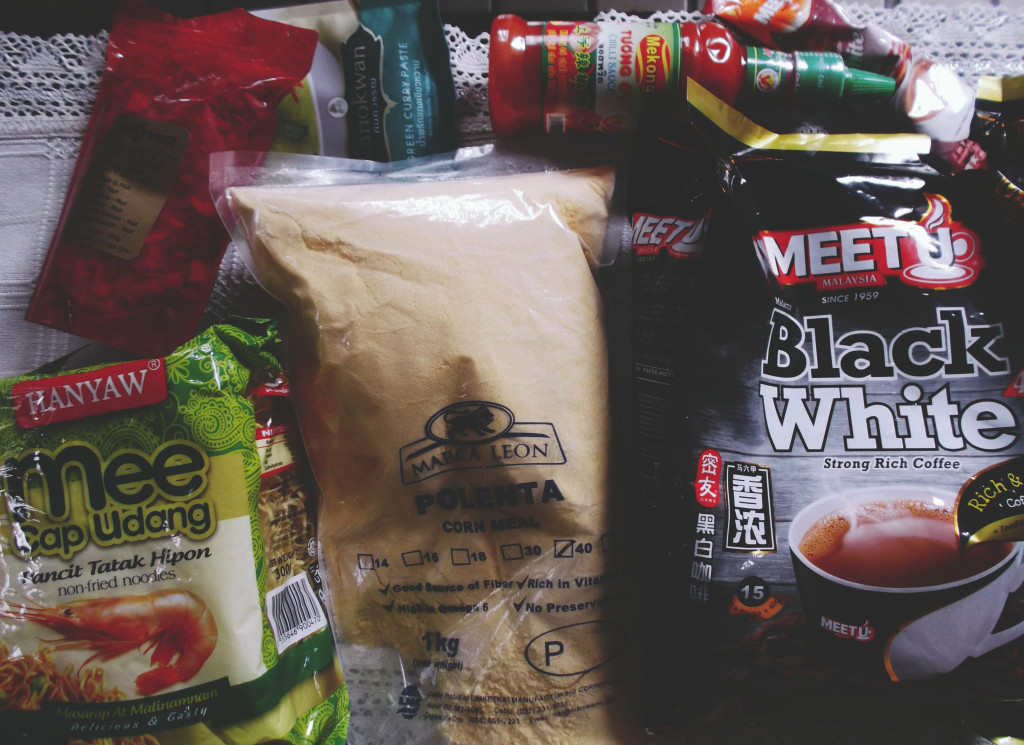 I was able to score some muesli from eharvest, factory price (at 40 PHP per kilo instead of 120!) cornmeal, Malaysian coffee, Vietnamese chili sauce, green curry paste, and cheap noodles (25 pesos for like, 500 grams), .
Said noodles were turned into a delicious Mie Goreng-inspired dish:

Delicious and took about 15 minutes to make.
Mie Goreng Recipe:
Noodles (you can use ramen noodles or soba noodles)
Kecap manis (I subbed dark soy sauce with sugar)
Cayenne (I used gochujang)
Vegetables of your choice (I used cabbage, bean sprouts, onions, carrots)
Shrimp
Get a small bowl and mix the kecap manis and cayenne.
Turn on the stove, put your pan, splash in a bit of oil and saute your vegetables (except the sprouts. You want those almost raw and crispy.) Add in the shrimp and then the sauce. Lastly, add the cooked noodles and adjust to taste. Turn off the heat and mix in the sprouts. Enjoy! This is delicious even the next day, for breakfast. Just add a fried egg on top.