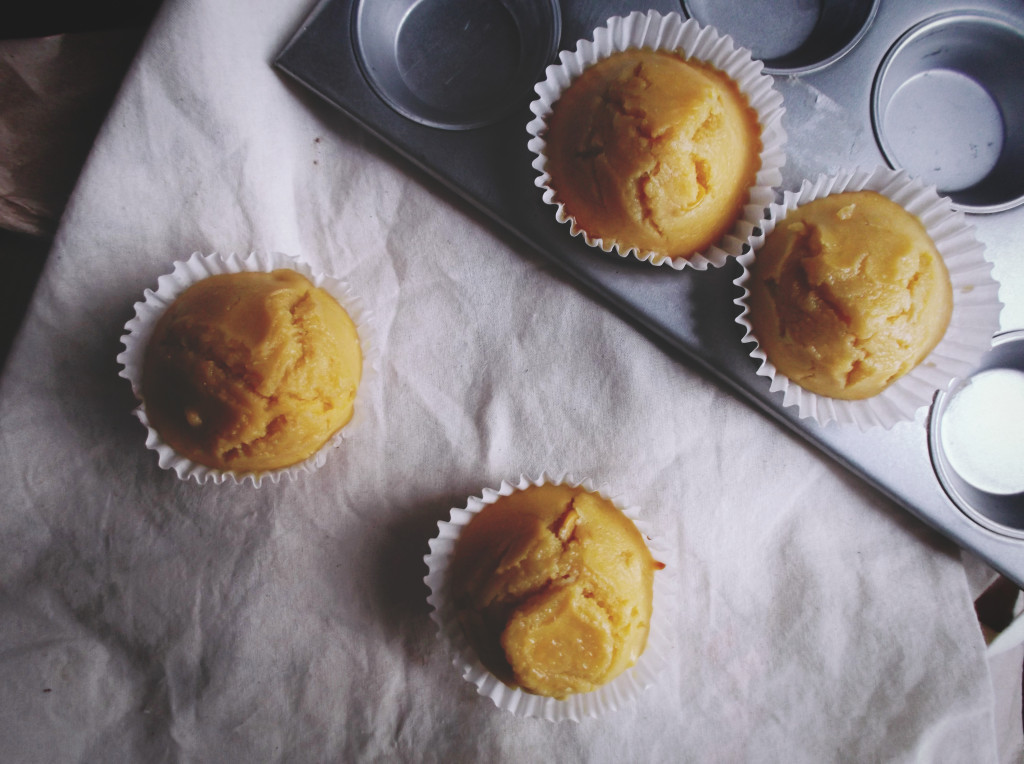 Muffins generally don't appeal to me much. Except when we're talking about corn muffins. I grew up eating Kenny Roger's corn muffins on the weekends so this is my gold standard when it comes to corn muffins. Every now and then, I also got to taste the boxed cornbread variety . I'm a cornbread heathen. So if you're on the lookout for an "authentic, Southern cornbread muffin recipe", this isn't it.
Before we proceed to the recipe, a bit of history first. Thanks to Google, I found out that Kenny Roger's muffins are basically hated by Southerners (we're talking about the US here). Since Google tells me that Kenny Roger is from Texas and Texas isn't part of the "true South", this explains why corn muffins from Kenny Roger's, the fastfood joint, is basically sweet. Corn is a staple crop in America and to be honest, I don't really understand all this hoopla about "real" cornbread (and cornbread muffins) vs. sweet corn muffins. There can be heated discussions when it comes to "authentic" cornbread but let's face it, the original cornbread didn't belong to either the north or the south. It belonged to the Native Americans. Native Americans knew how to use and manipulate corn since corn was their staple crop. They knew how to turn corn into bread, cake, and porridge. They simply shared their recipes with the first European settlers and it went from there.
Generally speaking however, Southerners don't like sweet cornbread and Northerners liked their cornbread sweetened with honey or sugar. Some even like molasses in it. As for the texture, some prefer it less dense — almost like a cupcake — while some preferred the gritty, coarse texture that cornmeal naturally provides.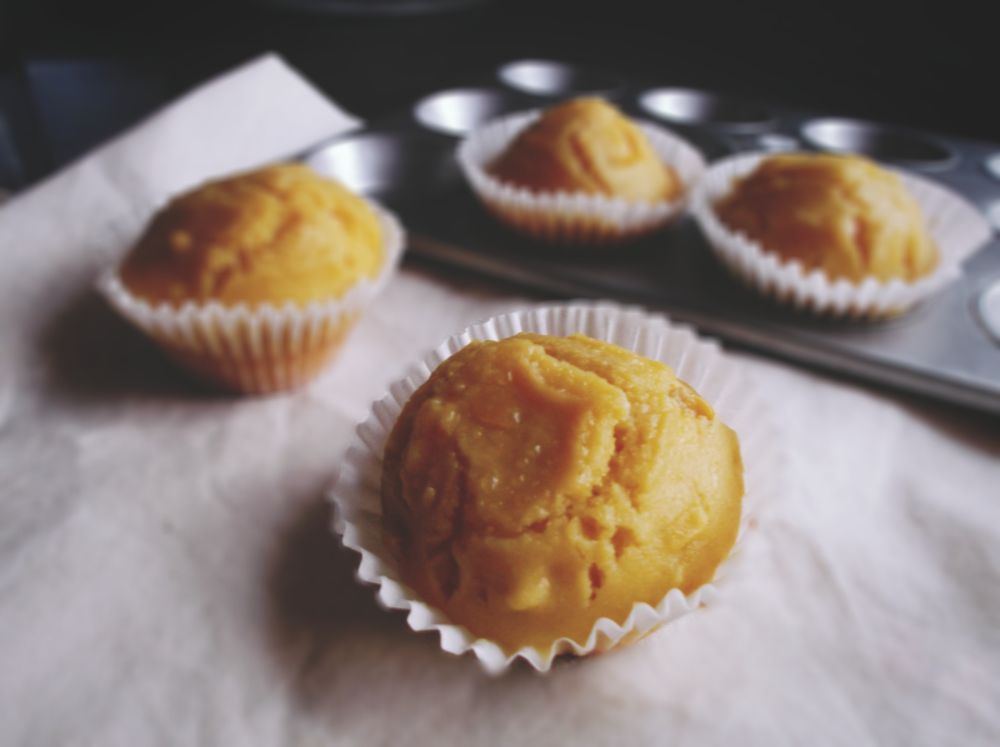 This corn muffin recipe is adapted from the Cook's Illustrated January/Feb 2015 Issue.
They're soft, moist, and a few steps away from tasting like a corn cupcake. Some folks who tasted this said they miss the coarse, gritty texture of cornmeal. The "roux"/paste that is formed when pre-cooking the cornmeal and milk mixture adds heft and a moist crumb to the batter. It basically eliminates the gritty, coarse texture that some people might miss.
Without further ado:
Corn Muffin Recipe
1 & 1/2 cups cornmeal
1 cup flour
1 & 1/2 teaspoons baking powder
1 teaspoon baking soda
1 & 1/4 teaspoon salt
1/2 cup cornmeal
1 & 1/4 cup milk
8 tablespoons butter
1/4 cup + 2 tablespoons white sugar
1/2 cup cream (with 1 tablespoon white vinegar)*
1/2 cup creamed corn (from a can)
2 large eggs (or 3 medium eggs)
1. In a medium bowl, combine the first five ingredients.
2. In a large, microwaveable bowl, combine 1/2 cup cornmeal with milk. Microwave in 30 second increments for 3 minutes, whisking every now and then. If you don't have a microwave, simply heat the cornmeal and milk in a saucepan and whisk for a few minutes. Then transfer to a large bowl.
3. Whisk in the butter, sugar, cream, and corn. Make sure that the batter is cooled enough before adding the eggs. If it's lukewarm, add in the eggs.
4. Fold in the flour mixture until thoroughly combined.
5. Bake in a preheated oven (425 F/220 C) for 13-17 minutes. I baked mine for 14 minutes.
Notes:
*Cook's Illustrated used 1 cup sour cream but since I'm a cheapskate, I simply added vinegar to plain cream. The original recipe also used 1 cup instead of 1/2 cup cream. I had creamed corn on hand and since it's a wet ingredient, I decided to lessen the cream and add in creamed corn.
**Next time I bake this recipe, I'll use corn kernels, ditch the creamed corn and use 1 cup cream instead of 1/2 cup.
***I'll also try this with blueberries or bacon/cheese mixed into the batter.
****I'll also lessen the heating time of the cornmeal/milk mixture since some people actually miss the gritty/coarse texture of cornbread.