What I love about cold brew is that it brings out new flavors and diminishes stronger notes like those found in Barako/Liberica coffee. Truth be told, I love the acid notes in coffee. When it comes to acids found in coffee, not all acids are considered equal. Some types of acids are responsible for coaxing out the fruity notes found in coffee. So when we say acidity in coffee, we don't always refer to the annoying or painful aftereffect of ingesting bad coffee. Acidity in right doses helps bring out certain flavor profiles. And to be honest, that's what I miss in cold brew – the acidity, the bitterness, the smokiness.
But yeah, a cup of cold brew coffee is something I cherish whenever I feel lazy. You can easily concoct your own cold brew in the evening and wake up to a nice cup and pair it with a morning treat. I like to pair mine with a bittersweet or very dark piece of chocolate. Sometimes with fruit. I find that pairing pomelo (or an orange) with cold brew coffee isn't aaaaackkkk-inducing. But that's just me.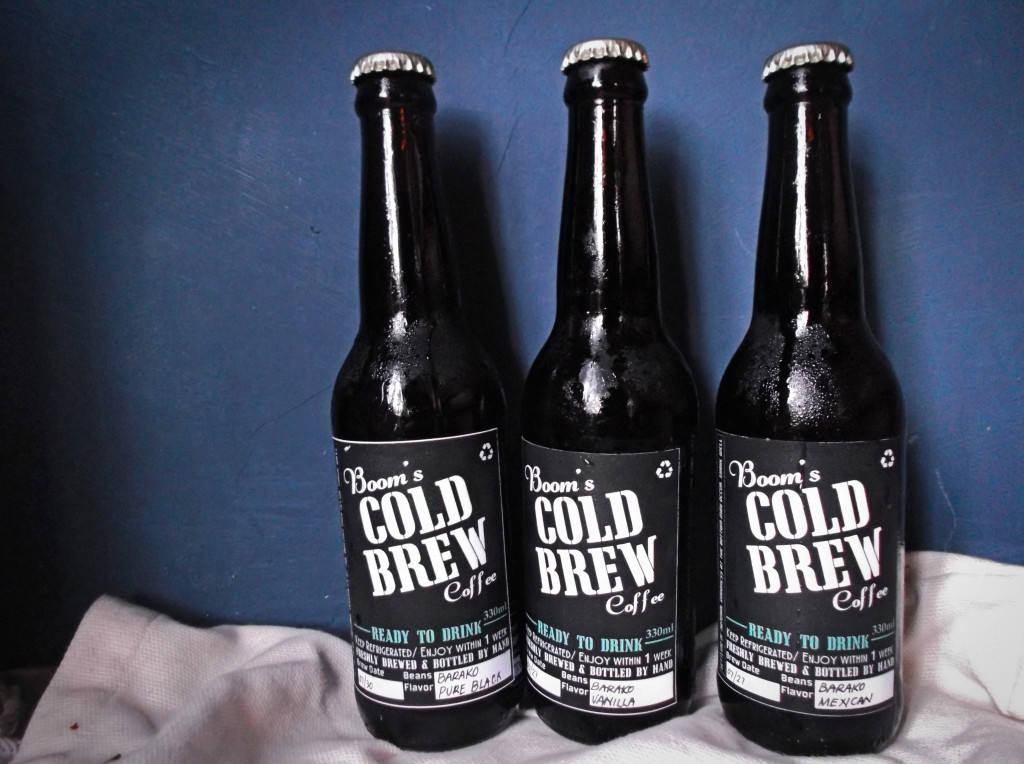 Sometimes, I get lazier than usual. I was on Facebook and I saw this post recommending Boom's Cold Brew. Perfect timing. So I messaged the admin of the page and was soon in the possession of a few bottles of coffee. I got all three: Pure Black (unsweetened), Vanilla flavor, and Mexican Brew (which has cocoa, cinnamon and chili). I personally liked Pure Black and Mexican Brew best. The Vanilla was okay but for me, the vanilla flavor somehow gets lost in translation. It was a bit muddled; I don't know how else to explain it.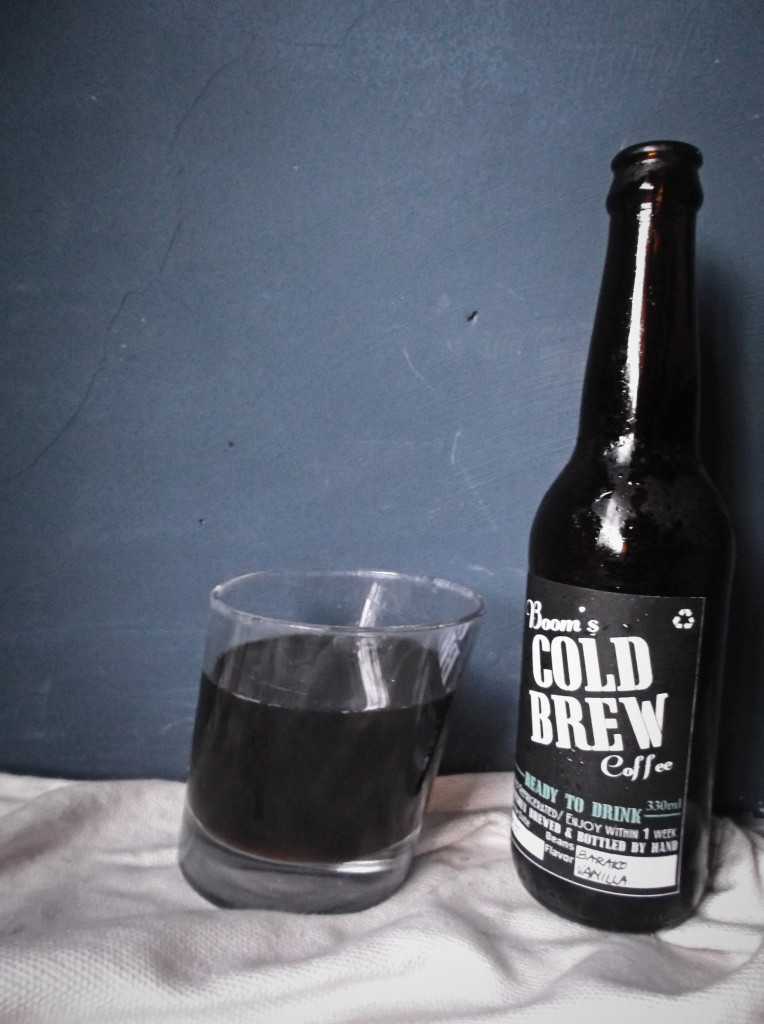 What I love about Boom's Cold Brew is the fact that they use Barako/Liberica beans. Barako is very intense, at times chocolatey and a bit smokey. It's rich and full-bodied, yes, but for some folks, it can be overwhelming. So for those who don't like Barako, they might like it better as a cold brew.
I personally like Barako when it's cold brewed and when it's brewed using the siphon method. (Oh and I also like Barako beans when it's interpreted as a mocha or as a cappuccino. Or as an espresso.)
The fact that Boom's cold brew used Barako means that a hint of acidity/bitterness/smokiness (that I miss in most cold brew interpretations) stays intact. And as you know, acidity is a good thing in my books. Would I order again? Yes, definitely. A bottle costs 120 each and I kindly asked The Favorite Dining Companion to pick up my bottles in Makati so as not to incur additional costs.
The fact that they package it in dark bottles similar to dark lagers or stouts somehow adds to the bad ass factor. Ha.
Click here to go to their Facebook page.
*Not a sponsored post