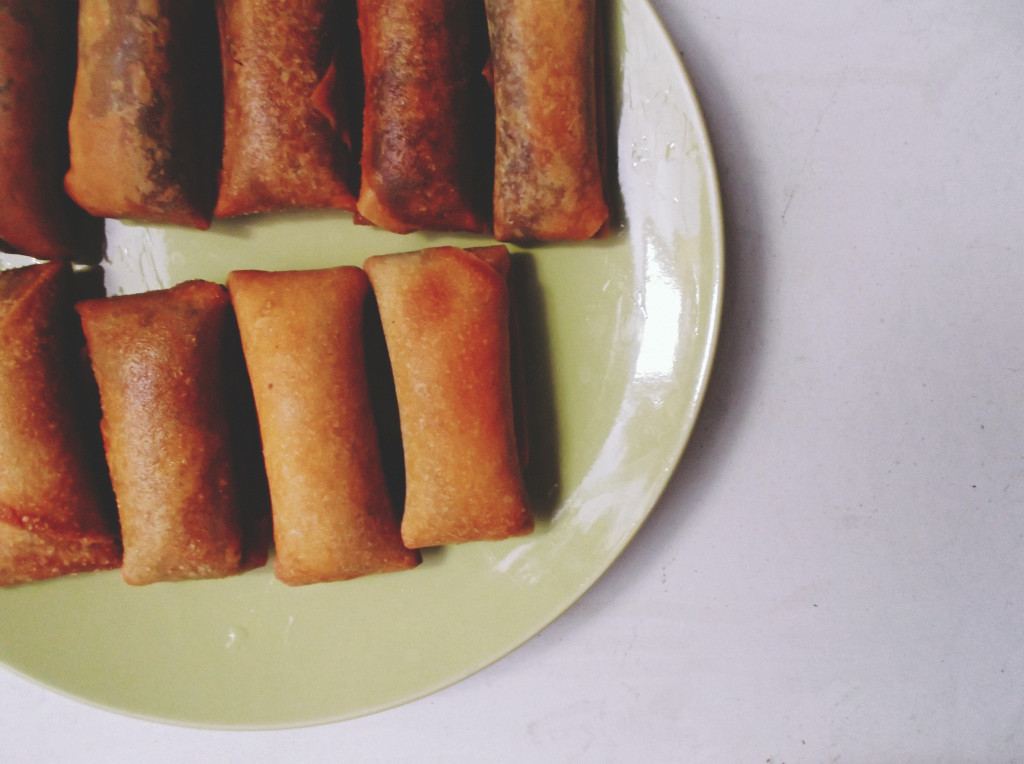 Banana spring rolls are good. Cream cheese-filled spring rolls are better. Red mung bean spring rolls, however, take the number one spot in my refined coconut oil-drenched heart.
According to myfather-in-law, red mung bean spring rolls used to be as popular as banana spring rolls. If you wanted something sweet and crispy for merienda, you can always choose from red mung bean or banana from the neighborhood carinderia or turo-turo.
Nowadays, red mung bean isn't as popular and for good reason: it's time consuming to make. Not to mention a lot more expensive than good old bananas. Every once in a while, however, red mung bean spring rolls deserve a place on everyone's table. It's a very special treat that will get requested again and again, trust me.
Without further ado:
Ingredients
Red mung bean (I used pre-sweetened and slightly softened red mung bean that's used for halo-halo. If you opt for dry beans, pre-soak it a few hours in advance to lessen cooking time)
A dash of milk (I used evaporated milk. You can use coconut milk as well.)
A bit of salt
A dollop of butter (optional)
Instructions
1. If you use pre-boiled, pre-sweetened, bottled red mung beans, you just need to boil it for about 15-20 minutes before adding a bit of milk.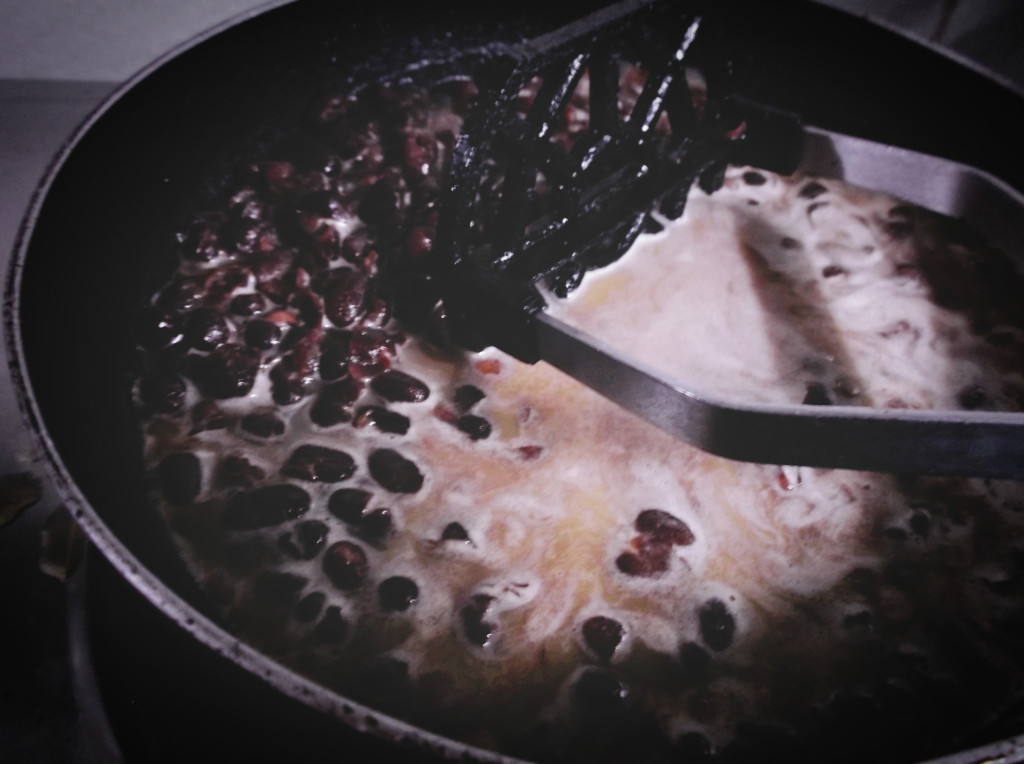 2. Add a bit of salt. Add more milk or sugar. Adjust to taste.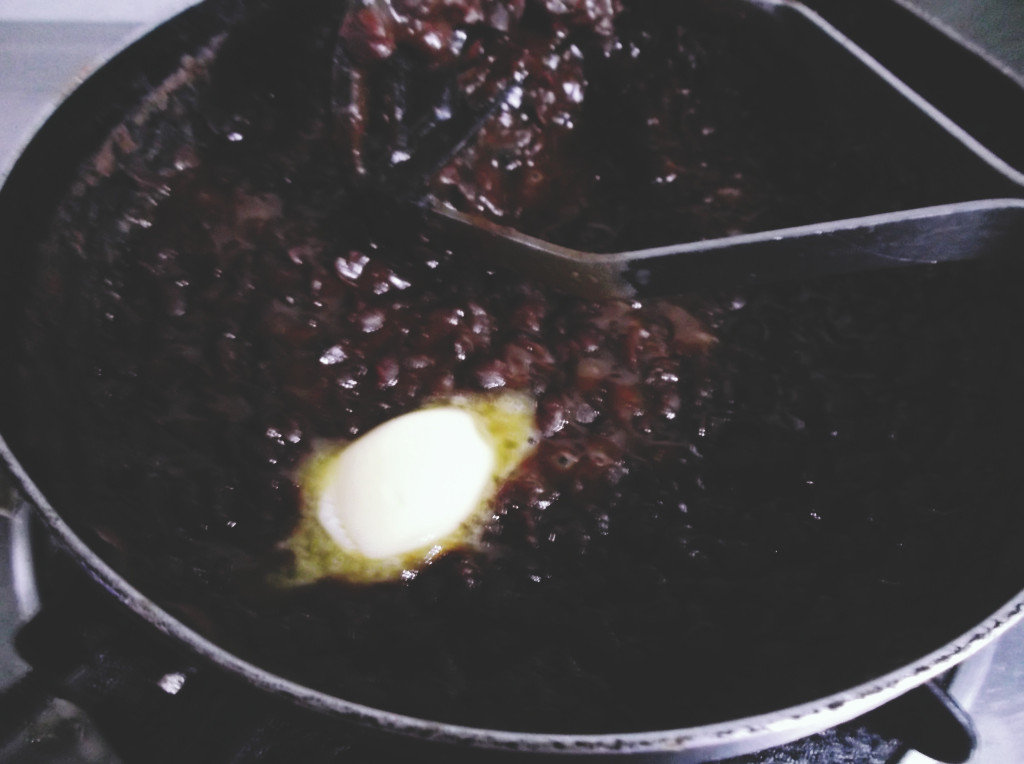 3. Add a dollop of butter. It adds a caramel-y taste that isn't too noticeable, yes, but fat is flavor, non?
4. Let the mixture simmer until there's no liquid left.
5. Mash the living daylights out of that mung bean mixture! I use a pastry blender, sometimes, a potato masher thingy. But you can use a good old fork as well.
6. Let cool.
7. Get your spring roll wrapper (I use the square ones because these are thicker and fries up crispier).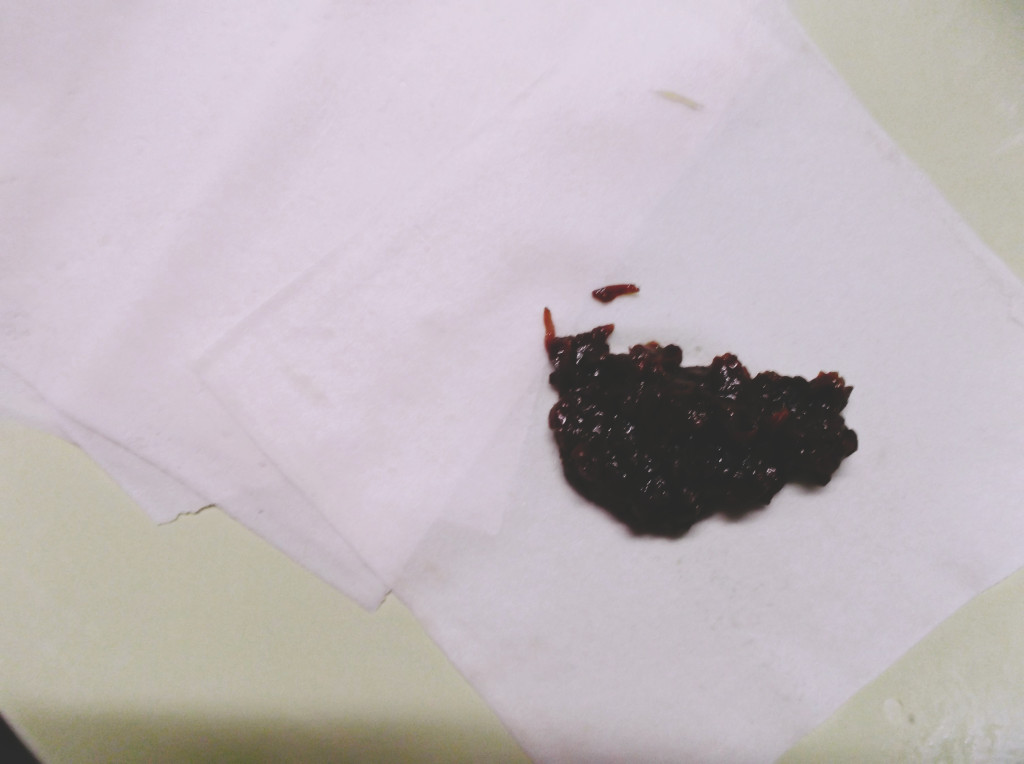 8. Put a heaping teaspoon's worth on the spring roll. Roll it up and fold the ends neatly.
9. Fry in really hot oil.
10. Serve as is or with vanilla ice-cream.