In what used to be Cafe La Bonne Vie now stands Venice Restaurant. As fate would have it, on Cafe La Bonne Vie's last day of operation, the Favorite Dining Companion insisted that we have coffee and dessert there (after eating a hefty lunch at Mio Cantina). We even brought the Toddler along.
I've been drinking coffee at La Bonne Vie since they opened about 6 years ago — the waitress even told me that I was one of their first few customers there.
Then the waitress told us that a new restaurant called Venice will take over and she won't be working as the waitress there anymore. *Sad Face*. She even asked if we could all pose for a picture together. A souvenir, she said.
So I'm glad that the new restaurant, Venice, offers good food at reasonable prices. I was a bit wary of the name, truth be told (any restaurant that uses 'authentic' warrants a question mark, yes?), but when I heard that an Italian owned the restaurant, I was pretty excited to try it out.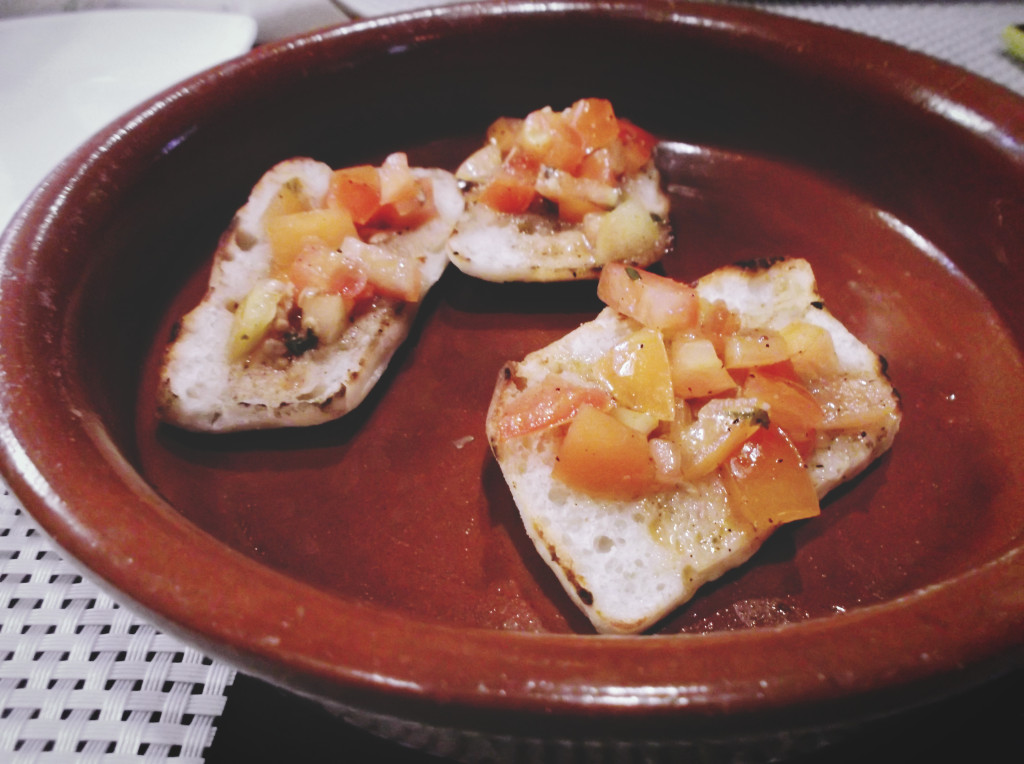 First, they served us bruschetta on the house. The toddler LOVED their bread.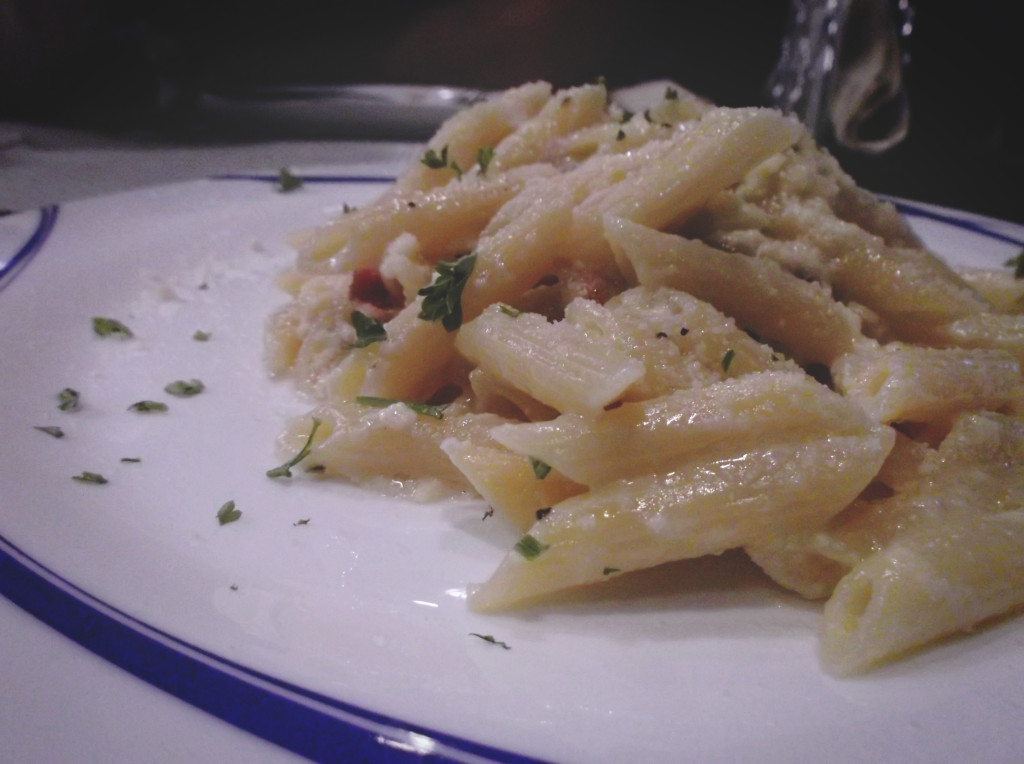 Then we had a classic – carbonara. I love that they use real parmesan cheese and none of that parmesan-in-a-shaker-bottle nonsense (I'm kidding. I love Kraft Parmesan, haha). Of course it's not as flavorful, but if you're a cheese fiend, you'll definitely appreciate their carbonara. My only gripe was that I was offered to choose between penne and spaghetti. I asked for spaghetti. I got penne. :3 BUT IT DOESN'T MATTER BECAUSE THE PASTA WAS REALLY GOOD. One serving is good for 2 people. I think it was around 200 php.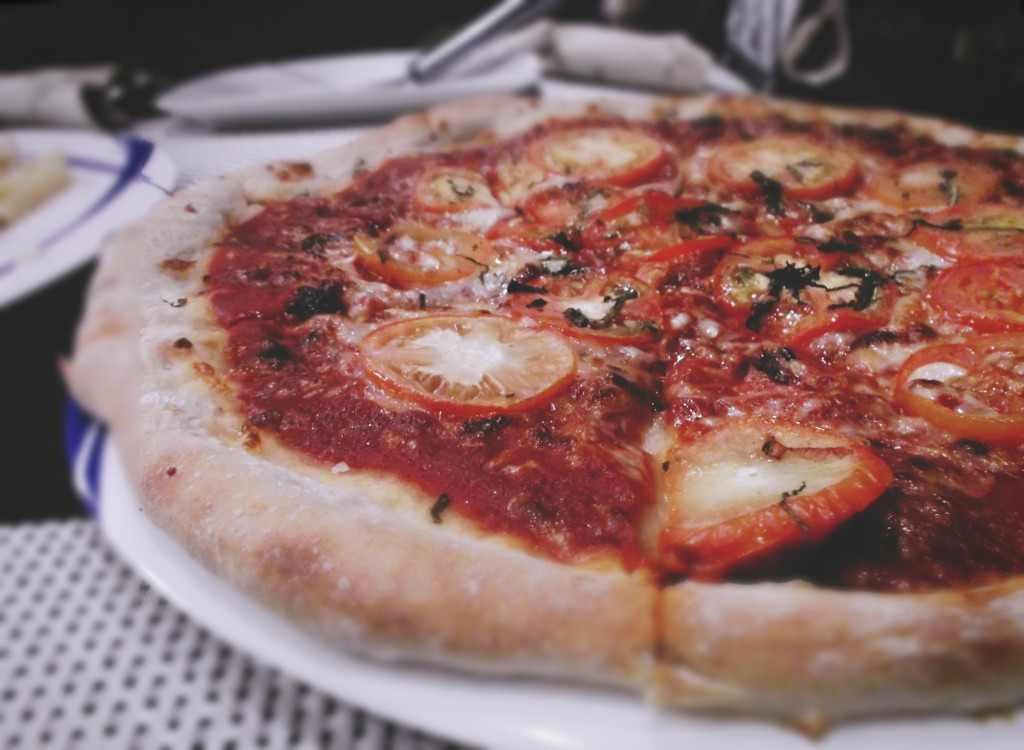 Up next we had a classic margherita pizza. The crust was delicious. The toddler loved it. The favorite dining companion said that it tasted like the Italian pizzas he had in New York. Except that Venice's tomato sauce/paste(?) on their pizza was thicker. ANYHOW, IT WAS REALLY GOOD. I had about three slices. A pizza is good for 2-3 people as well. I think it was around 300 php. Not sure.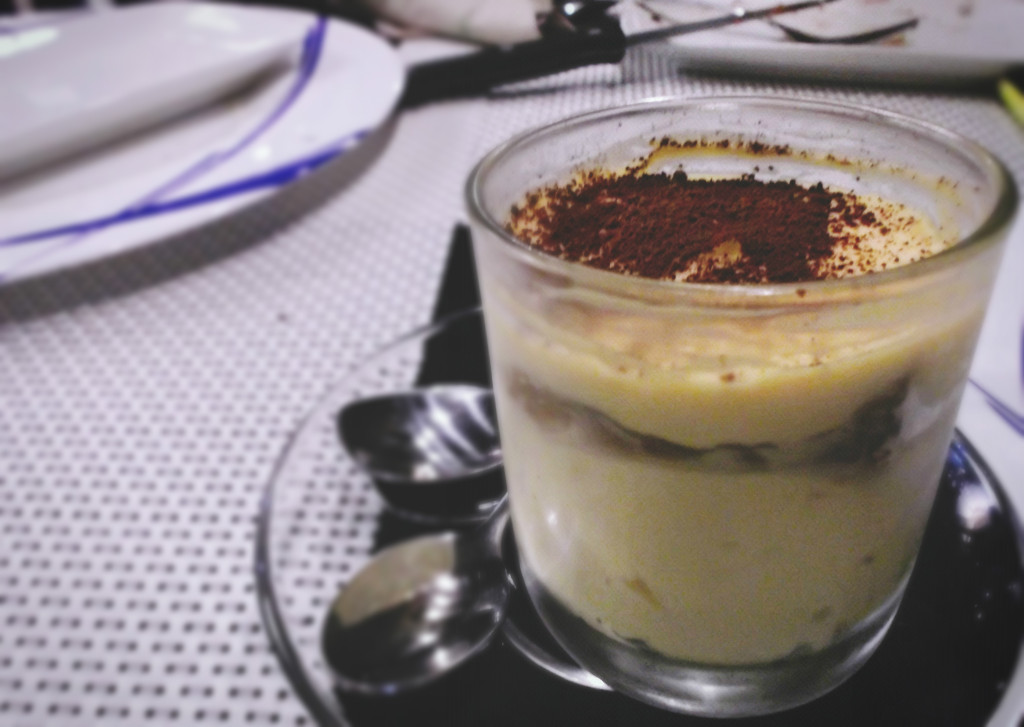 Then we had tiramisu for dessert. The toddler insisted on tasting the tiramisu. I asked the waitress if it had coffee liqueur and she said it didn't have any. Oh well, if it had any liqueur, the toddler didn't notice. :3
The tiramisu was incredibly creamy, almost bordering on custard-y. Can't wait to try their panna cotta next.
I also had a shot of espresso and yep, their espresso is excellent.
Will we come back? Definitely.
Here's a blurred photo of the toddler enjoying his pizza crust: