Its been a while since I posted here. Apologies!
Anyway, I've been on a kalabasa and kamote kick recently. Oatmeal with sweet potato or pumpkin? Ooh, sign me up. Add in a bit of butter and honey and you've got a bowl of caramel goodness that's sort of healthy too.

I've been dreaming about a sweet potato cheesecake recently but I ran out of cream cheese. I DID have the necessary ingredients for a custard-y flan though so kalabasa flan it is.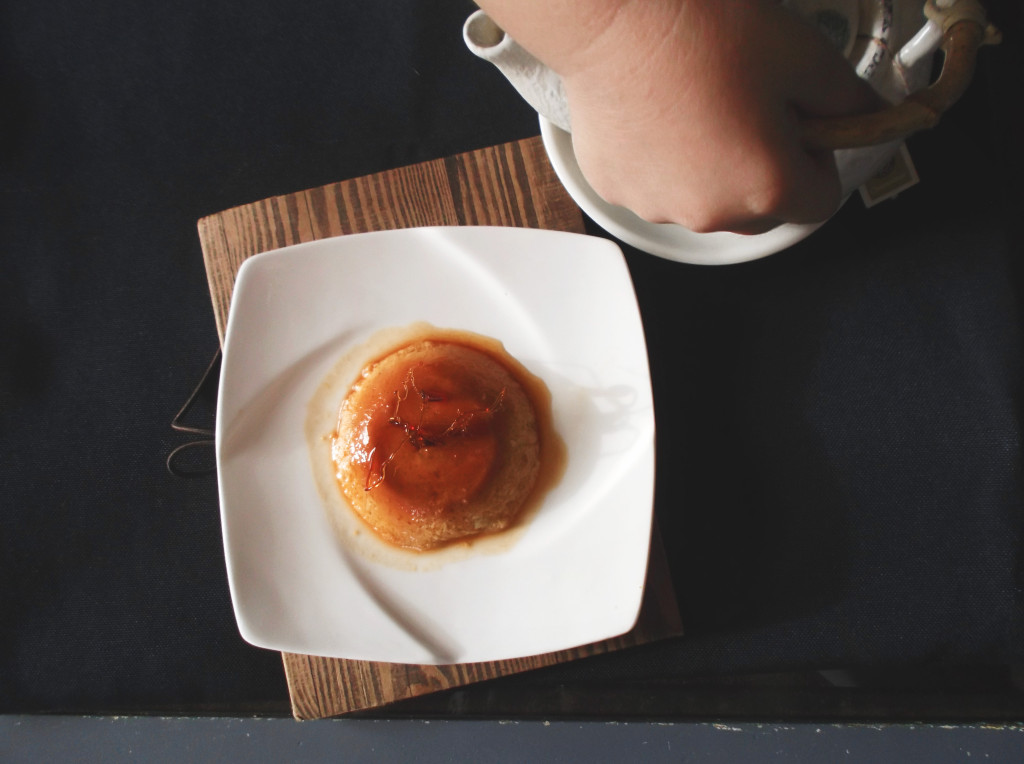 Recipe adapted from Sticky Gooey Creamy Chewy.
For the custard:
1/4 granulated white sugar
1/2 cup evaporated milk
1/2 cup + 4 tablespoons  sweetened condensed milk
1 & 3/4 cup cream
1 cup pumpkin puree (I just boiled the kalabasa with a bit of water until smooth)
5 eggs
1 tablespoon cornstarch
1/2 teaspoon ground cinnamon
1/4 teaspoon ground cloves
1/4 teaspoon ground ginger
2 teaspoons vanilla extract
For the caramel:
1 cup granulated sugar
1/4 cup water
Boiling water
(Preheat oven to 150 degrees Celsius)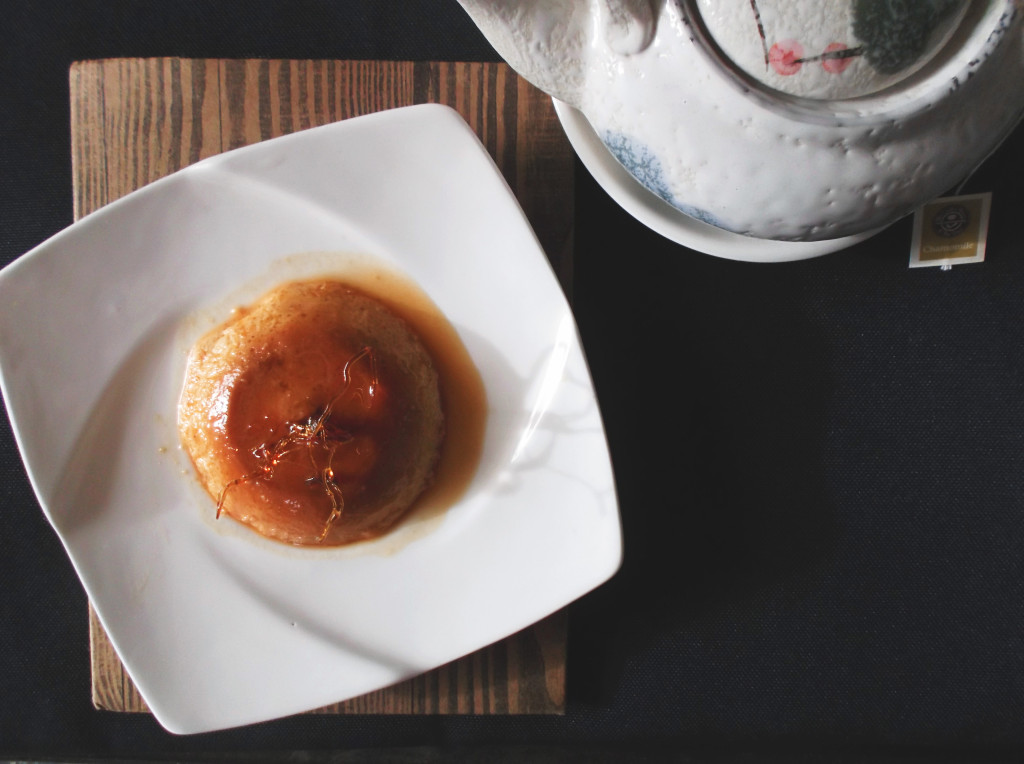 Procedure:
1. Start with the custard. In a bowl, combine the sugar, cream, milk, condensed milk, pumpkin puree, eggs, spices, and vanilla. Then scoop a bit of the mixture and put it in a small bowl. Whisk in the cornstarch and mix until smooth. Add in the cornstarch to the rest of the custard batter. This is simply to prevent any clumps from forming.
2. As for the caramel, melt the water and the sugar on medium high heat until a light golden brown color. This will take about 15 minutes. I didn't mix the caramel; I simply swished the pan and let the sugar and water swirl until combined. When it's a nice golden color, quickly (but carefully) pour the caramel into your tins. Make sure that the bottom and the sides of the tin are covered with a thin layer of caramel. It will harden quickly so work fast! And then pour in the custard.
3. Get a roasting pan and fill it halfway with boiling water. This will serve as your bain marie (water bath). Put in your tin and bake for 50-60 minutes, depending on the size of your tin. I used two tins and ended up baking for 60 minutes. Make sure that the custard is still a bit jiggly when you take it out of the pan. The custard will continue to cook as it cools down.
4. If you want the steamed version, I suggest you substitute 6 oz or 1 & 3/4 cups softened cream cheese (as directed in the original recipe) to make sure that you have a silky, creamy, and all around rich product. I tried to steam a few tins and I ended up liking the baked version more than the steamed ones.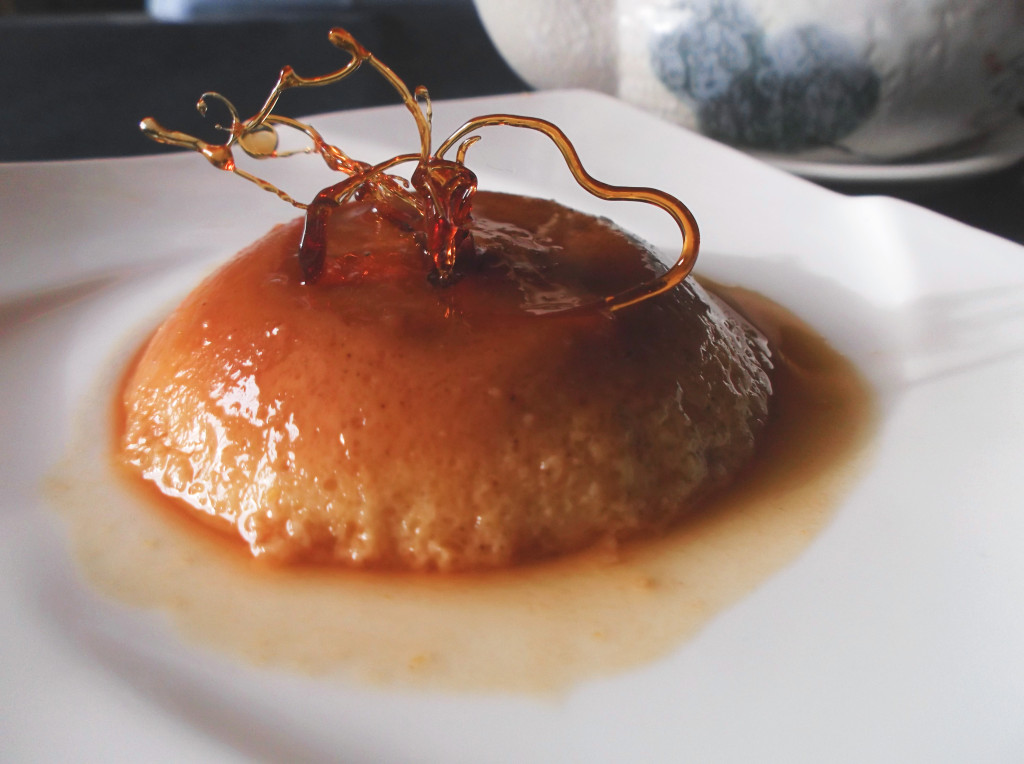 This one was steamed and the pumpkin puree was somehow more pronounced in this version. Plus it wasn't as rich and creamy as the baked ones. But hey, still good! I bet it would be as creamy as the baked ones if I used cream cheese instead of cream.  Oh and I added that hard caramel design thingamaboobie. It's cute, right? Heh.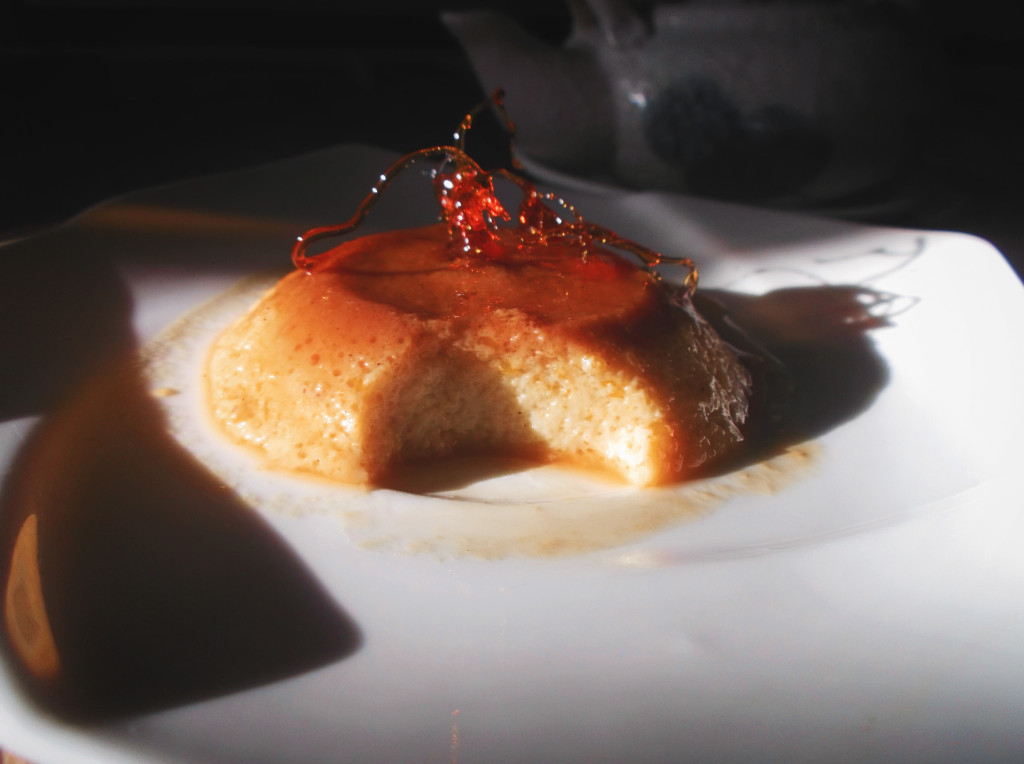 This one in the rectangular tin is the baked version and it was waaaay creamier than the steamed version.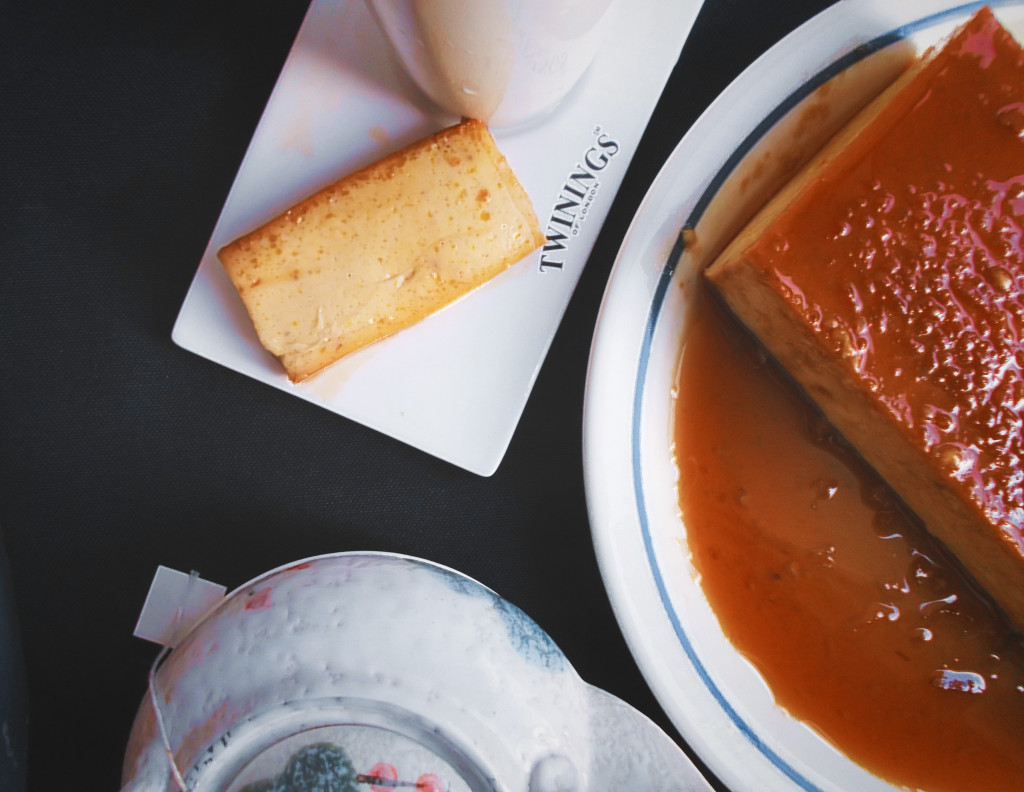 BTW, I used the *lagkitan* type of kalabasa/squash. I've no idea about the different types of squash/pumpkin in this country. NO IDEA. If someone can school me about the different types available locally, please PLEASE teach me your ways senpai.