Boxed pancakes used to be an everyday thing for me. Due to health issues, I've no choice but to silence my pancake and waffle cravings. Nowadays, I only have/make pancakes about once or twice a month so I'm very particular with my pancake recipes. Although boxed pancakes are convenient, making pancakes from scratch isn't that complicated. Plus, I get to control the amount of sugar, quality of flour, et cetera so I see no reason not to make pancakes from scratch.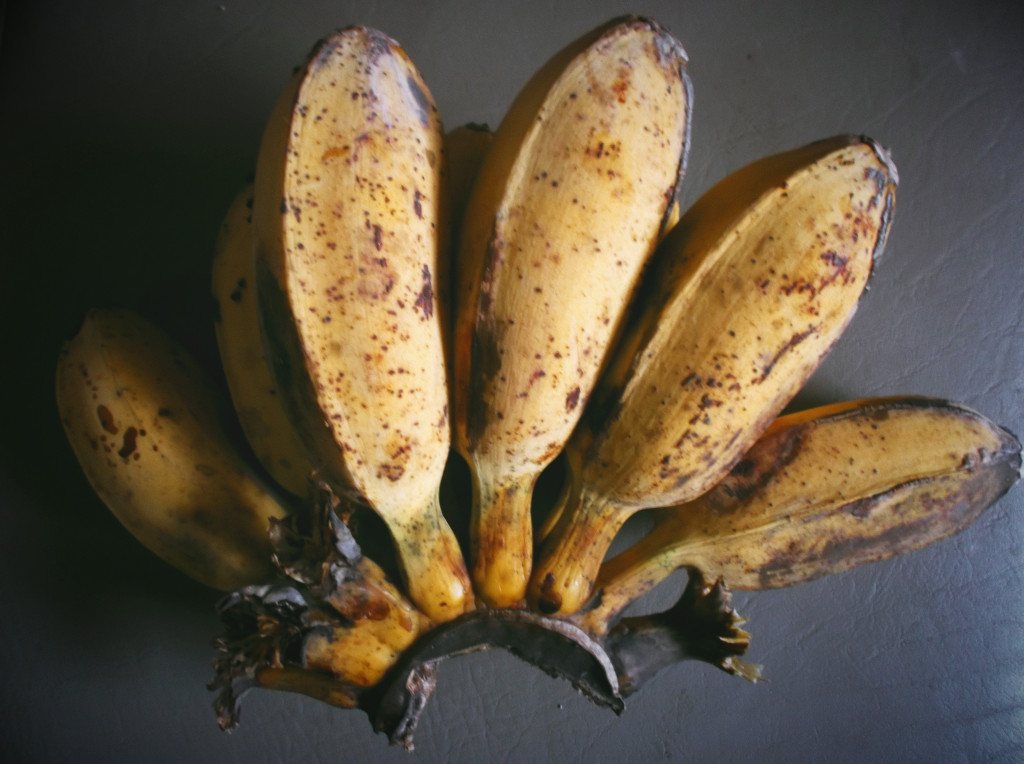 A kind person gave us a whole bunch of bananas from his backyard and it's ripening at lightning speed. So why not make banana pancakes, right? I have no idea what kind of banana this is but it's absolutely delicious mashed in pancake batter! But it's better enjoyed when sliced in half then pan fried in a bit of olive oil (The Favorite Dining Companion's idea). Said pan-fried bananas were eaten with fried rice, kimchi, and soft scrambled eggs. Really good.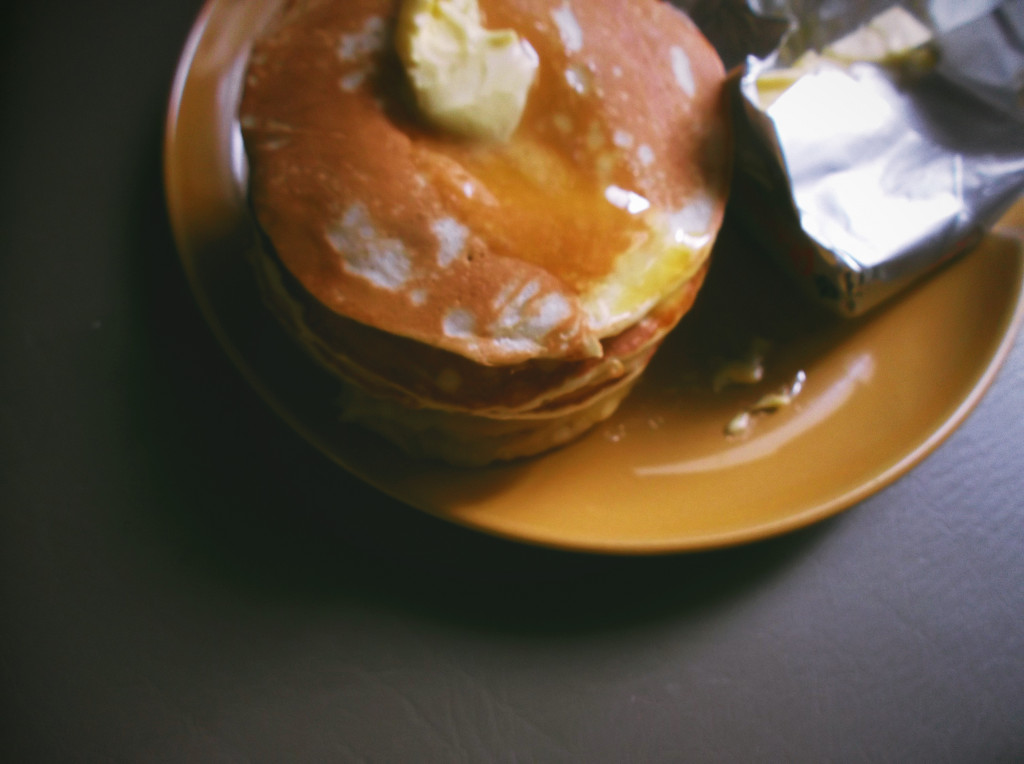 This isn't an over-the-top banana pancake. It doesn't have trendy ingredients. It's not bland, don't get me wrong but it can also be… forgettable? It might not even be everyone's cup of tea. It's not too sweet, it's subtly flavored, but dare I say it: elegant without needing too much effort.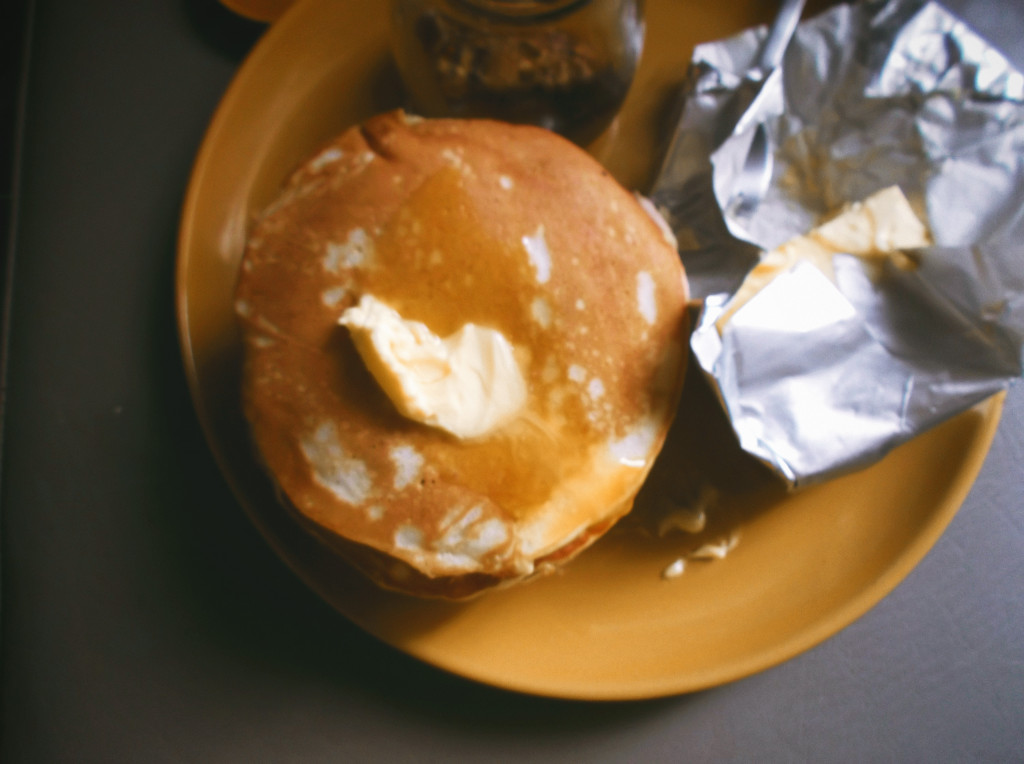 To concretize further, this is fluffy, easy on the banana flavor (the Toddler currently hates bananas but he ate a LOT), and has zero oil or butter. (Hmmm. On hindsight, I did grease the pan with a bit of butter because FAT ADDS ANOTHER DIMENSION OF FLAVOR, all caps.)
You'll need to dirty two bowls but that's about it.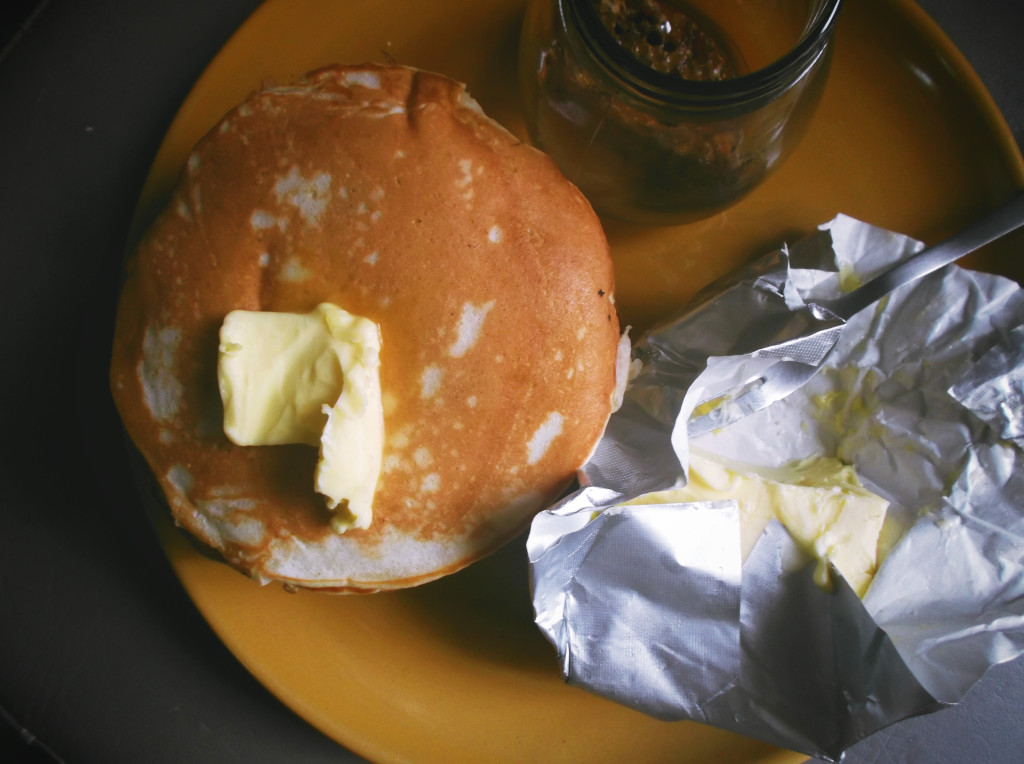 No need to melt butter and cool it down before adding to the batter or separate the egg white from the yolk, or any of those silly instructions that all the Absolute Best Pancake Recipes will have you doing.
Enjoy!
Recipe by abitchinkitchen
1 1/2 cup all-purpose flour
2 tablespoons sugar
2 1/2 teaspoons baking powder
1/4 teaspoon salt
1 small, very ripe banana, peeled and mashed well
1 cup milk (I used 1%, but any type should work)
2 eggs
1/2 teaspoon vanilla extract + a few drops of almond extract (optional)
In a medium bowl, stir together the flour, sugar, baking powder, and salt.
In a separate medium bowl, whisk together mashed banana, milk, eggs, and vanilla until thoroughly combined. Using a rubber spatula, fold wet mixture into dry ingredients until just combined. Do not over mix or your pancakes will be tough! The batter will be slightly lumpy.
Preheat your frying pan or griddle. Butter the griddle and spread around so the cooking surface is evenly coated. Using a dry 1/3 measuring cup, scoop batter onto the griddle. Cook pancakes until the bottom is golden brown, and small holes start to form on the uncooked side. Flip pancake to the uncooked side, and cook for about 2 minutes more, until golden brown.
(Well, I did add some chocolate chips for The Toddler. It was really good. Too good, in fact.)