In this heat, the thought of making pie crusts is enough to make me faint. Pies are very hard to make in the tropics, what with the humidity and lack of options for good quality (but not overly expensive) butter. It's even harder to make when my face is melting and room temp butter is unheard of (the moment it leaves the fridge, I've got a PUDDLE of butter. Very far from room temp).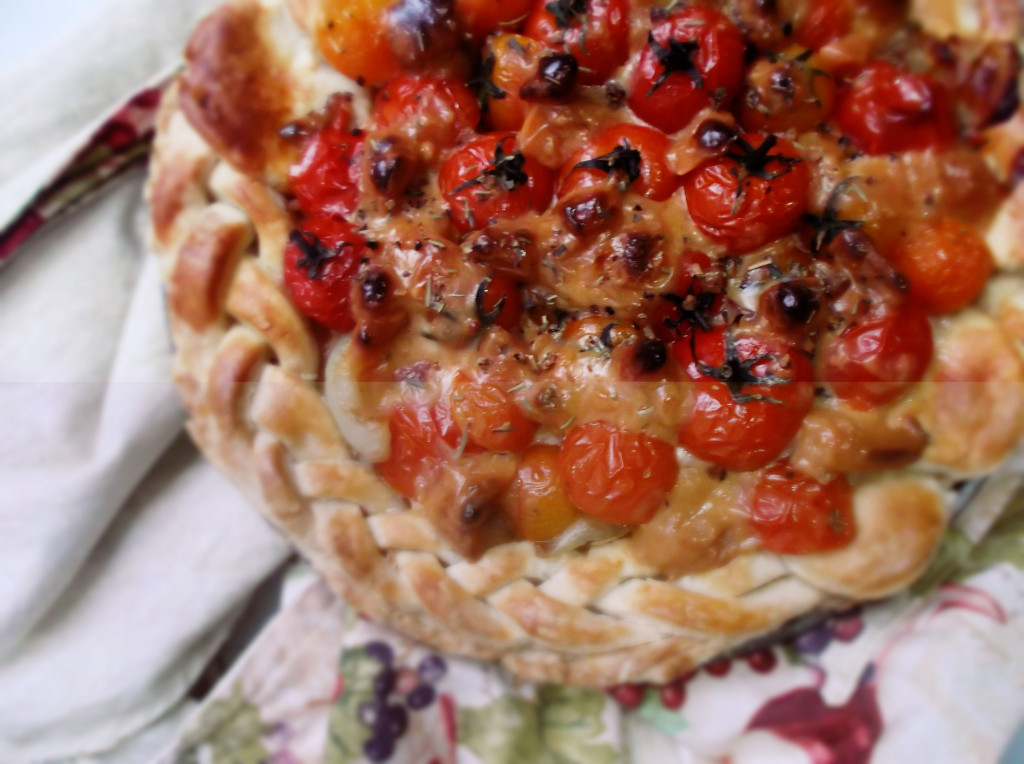 And this tart crust? It's a dream to make. Adapted from 1080 Recipes (a Simone & Ines Ortega written book of epic proportions), this recipe uses 1 cup LESS liquid and I added cornmeal flour mostly for color and added flavor. I honestly think that the 1&1/4 cup of liquid needed is a typo. If you're familiar with pie making, 1 cup of water is absurd, what more with 1 AND 1/4 cup.
How easy is this tart crust? I made this whilst checking emails and using mostly one hand and half of my brain. I was experiencing the worst stomach cramps of my life, hence the feelings of nausea and brain fatigue. And yes, I know what labor pains AND kidney stone pain feels like so what I experienced was pretty bad. But then again, the cramps gradually eased as I caught a whiff of the baking tart and the overheated bechamel, heh.
Without further ado:
Ingredients for Tart Crust
1 & 1/2 cups All Purpose Flour
1/4 cup cornmeal flour (APF is fine. So that would make for 1&3/4 cups APF in total)
6 TBSP butter ( I used 3 tbsp butter and 3 tbsp shortening)
1 egg, separated
1 tablespoon oil
1/4 cup liquid
pinch of salt
Directions
1. Make the dough 1-2 hours ahead. I chill my bowls, flour, and pastry cutter because SUMMER IN THE PHILIPPINES.
2. Sift the flour and salt. Cut in the butter. Handle the ingredients as little as possible.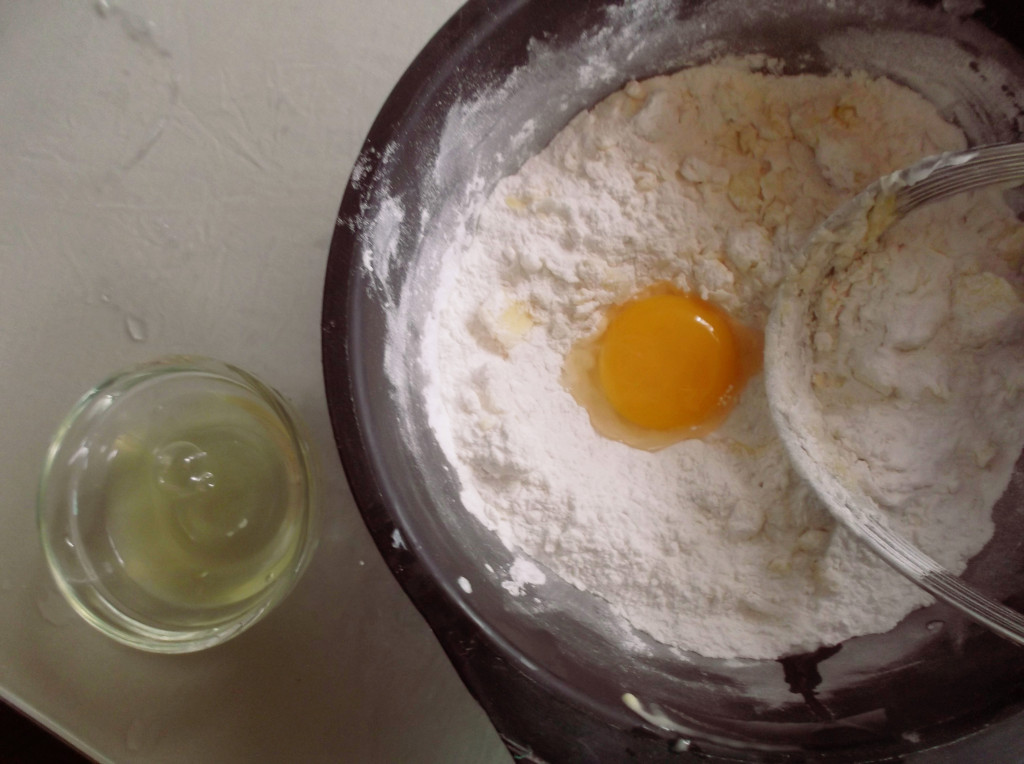 3. Add the egg yolk. Add the oil. Mix just to combine. Don't over mix so you don't activate the gluten/render the pastry tough.
4. Gradually stir in liquid. I used very cold white wine because I didn't think ahead and had no cold water in the fridge.
5. Lightly knead dough into a ball. No need to knead on a floured surface. I just knead inside the bowl for less cleanup.
6. Cover with plastic wrap and let chill for a few hours up to a day ahead.
7. Roll out the dough with a wine bottle or rolling pin on a floured surface. Make dough braids if you wish. Brush with egg whites and blind bake for 15 minutes at 450 F or 232 C.
8. Get the dough out and add the toppings. Bake for a further 20 minutes or until golden.
Tomato & Onion Topping
1. As for the topping/filling(?), all I did was make a bechamel sauce (2 tbsp flour + 2 tbsp butter whisked together on medium heat then added 2 cups milk. Whisk until creamy. Add cheese — I used buy 1 take 1 edam heh.)
2. Then I caramelised some onions.
3. Sliced cherry tomatoes and then layered on top of the tart.