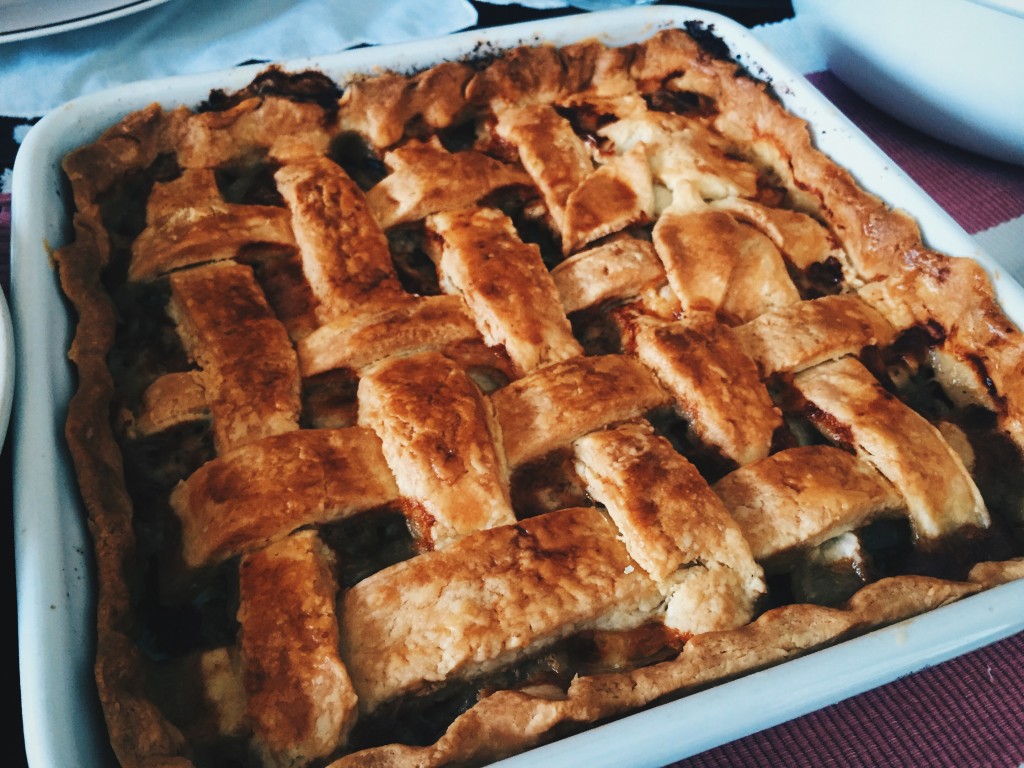 I've made this pie a couple of times already and every time I make this, I get rave reviews. The first time I made this, The Favorite Dining Companion ate the whole pie, basically. There wasn't any left and I had to recite my wedding vows in my head again: Pie won't do us part.  Or something.
Anyway, I used Swift corned beef because it's not salty. I also like the fact that it has a pull tab because my can opener is rusty. Had I known that Kris Aquino was promoting it, I probably wouldn't have tried it out. Heh.
Sadly, The Toddler is hooked and refuses to eat other brands of corned beef. One of these days, I'll probably try my hand at making corned beef from scratch and see how it measures up to store-bought varieties.
You can always opt for real minced meat instead of the tinned version. The only reason I opted for the tin version is because of one less step, aka thawing. That one less extra step of not having to thaw the meat makes the whole recipe easier somehow. Plus I almost always have 1 tin of corned beef because The Toddler makes sure that we always buy one at the grocery.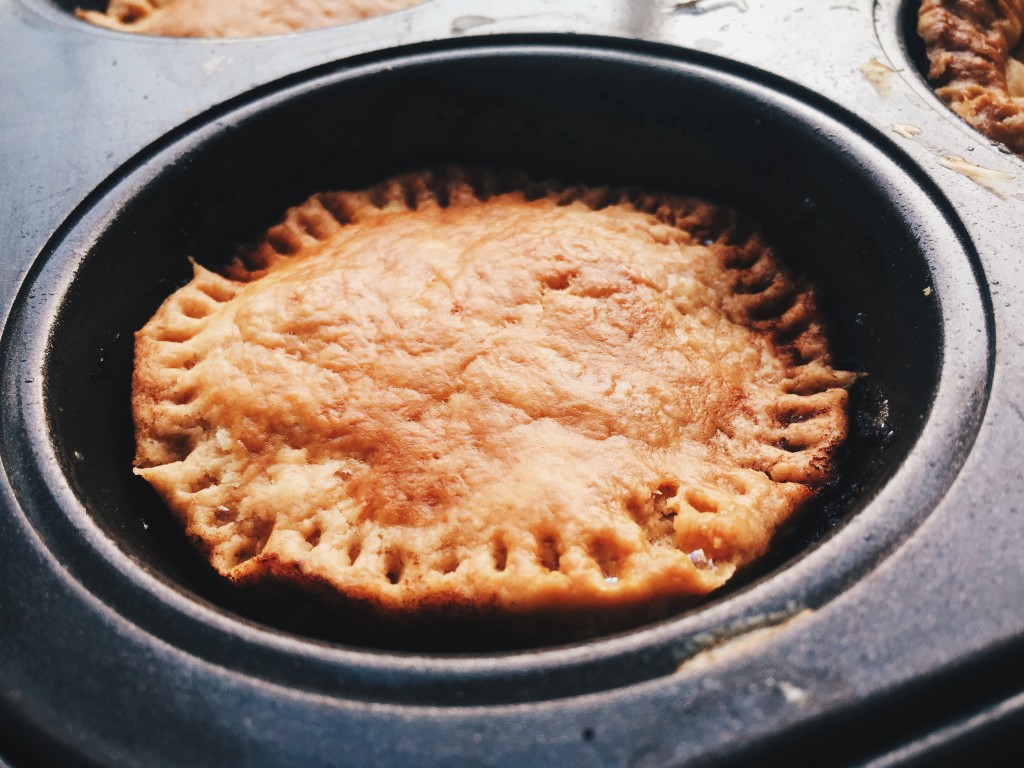 Without further ado.
Rich Shortcrust Pastry (adapted from "Pie" by Angela Boggiano):
1 & 3/4 cup APF (All Purpose Flour)
1/4 teaspoon salt
1 tablespoon white sugar
3/4 cup butter/shortening (aka FAT)
+ 1 tablespoon butter/shortening (or combination of both)*
1 medium-sized egg, beaten
1 teaspoon calamansi juice
2 tablespoons ice cold vodka/white wine/water
1. Get a large bowl. Sift the flour, salt, and sugar together.
2. Cut the FAT into cubes and gently add it to the flour mixture until everything's mixed. Use a pastry cutter to make the job easier; a fork will suffice if you don't have a pastry cutter. The goal is to a) not overwork the dough and b) to render the FAT into pea-sized bits.
3. Make a well in the center with your fist. Or be less dramatic and just make a well in the center by using a spatula.
4. In a bowl, beat the egg then add calamansi and water. Put the mixture into the well in the center of the bowl.
5. Gently fold the dough into the liquid in the center.
6. Use a spatula to scrape the whole mass of dough, balance in one hand while the other hand sprinkles a bit of flour on the bottom of the bowl. Then put back the whole mass of dough. Knead gently until you have a smooth ball of dough. This will probably take less than 30 seconds. Don't over-knead! (OR you can scrape the whole mass of dough and knead on a lightly-floured counter top. I prefer to knead in the bowl for less clean up.)
7. Cover the dough with plastic wrap (so it doesn't dry out) and refrigerate for a minimum of 30 minutes (up to 2 days in advance).
8. Roll the crust using a bottle, a rolling pin, or just flatten on top of the filling with your hands.
Filling:
1 large AF potato (twas bigger than my hand. Do note that I'm 5 feet flat on a good day.)
2 large onions
sprinkle of sugar
1 small tin of Swift Corned Beef
4 tablespoons cream/yoghurt
bits of onion leeks – optional
grated cheese
1. Thinly slice the potatoes. Set aside.
2. Chop the onions. Saute in a slightly greased pan (just enough oil so nothing sticks). Sprinkle a bit of sugar. Caramelize on low heat for 10 minutes.
3. Add the corned beef to the pan. Saute with the onions for a few minutes (3 minutes works for me).
Assembly:
1. Get your pie tin of choice. I've used a silicone cake pan in the past for easy clean up. Layer the potatoes.
2. Add the corned beef/onions.
3. Add the leaks.
4. Sprinkle grated cheese.
5.Plop the cream. Add more cream if you want. Add more cheese if you want.
6. Put the pie dough on top of the assembled filling.
7. Whisk an egg and brush it on top of the crust.
8. Bake for 50 minutes at preheated oven (350 F or 176 C).
*I usually go for 1/2 cup butter + 1/4 cup and 1 tbsp. shortening. I find that it's harder to roll out the dough when I up the butter content. However, using just butter +  1 tbsp. of shortening IS WONDERFULLY FLAVORFUL AF. It's definitely up to you. One "trick" is to roll out the dough between two sheets of cling wrap. This way, you wouldn't need to add too much flour to prevent the dough from sticking. Oh and don't skimp on the butter. French butter is cheaper at baking supplies stores.