After downing my first espresso of the day, a sentence occurred to me:
I love to cook and I don't know how to read maps.
(This is the most intelligent thought I can muster on a Wednesday morning. Sorry.)
The thing about creating recipes is it's not unlike creating maps for other people to follow. Food leads to memories and future desires. Your tastebuds ground you in the present.
A friend's aversion to chocolate leads to a memory of bad chocolate that tastes like sweetened mud. Another friend's obsession leads back to a time of wanting and hunger, with chocolate being the proverbial gold at the end of the rainbow.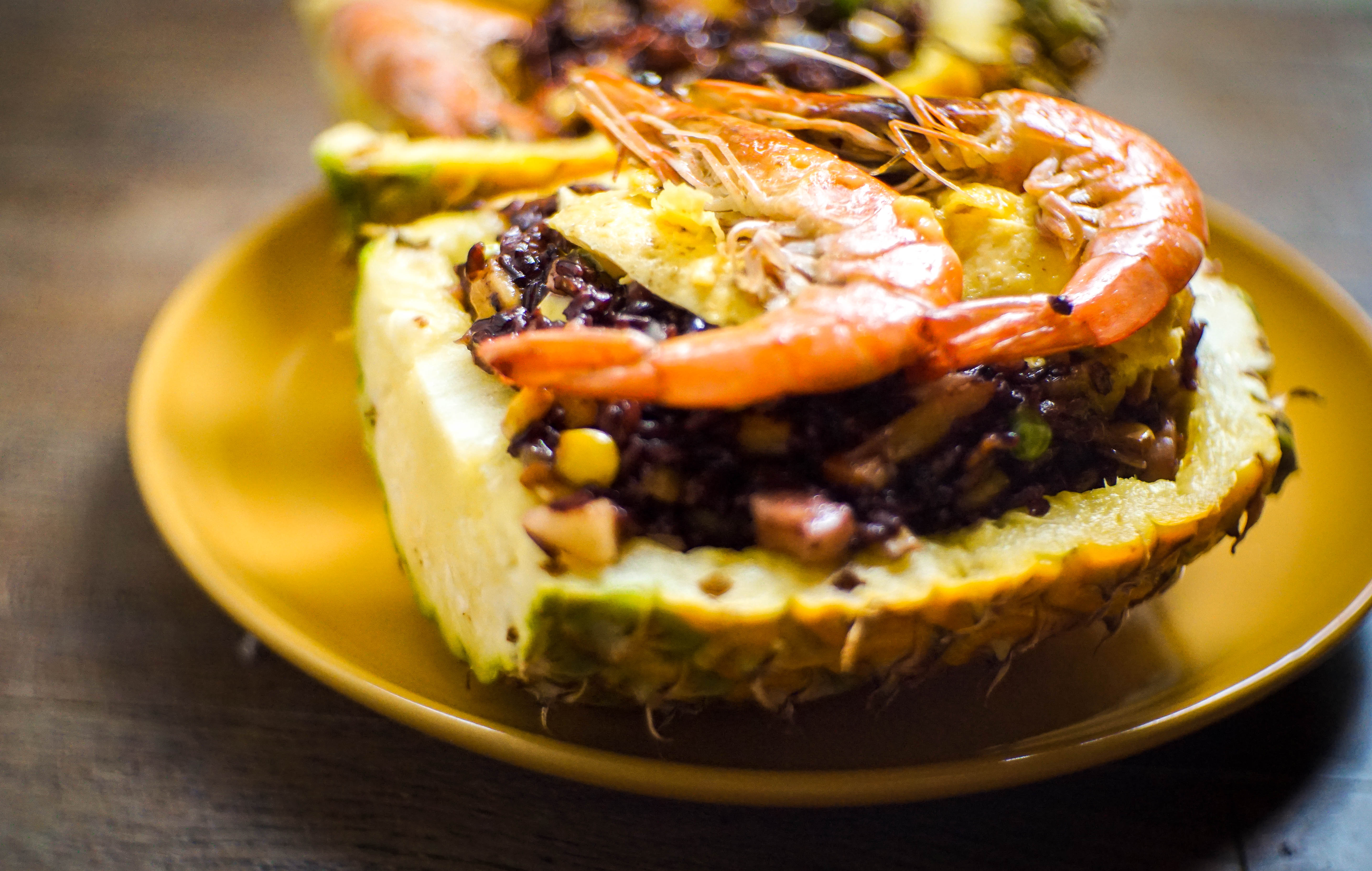 Last week, I made Thai-inspired fried rice mostly to slowly introduce The Kid to Thai food. We'll go to Thailand soon and I'll have to muster the confidence to read maps and understand the BTS skytrain. Wish us luck!
Without further ado: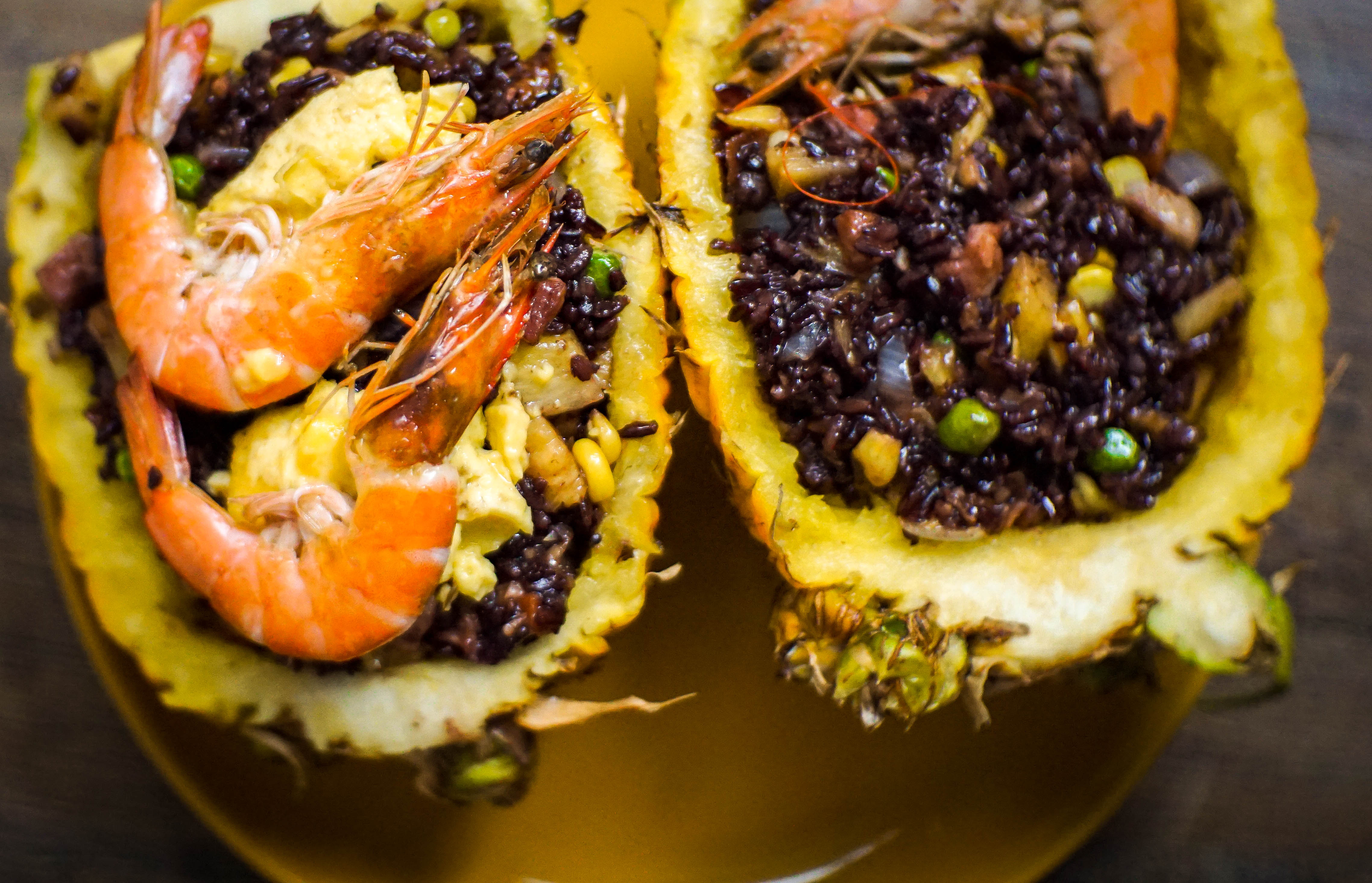 Pineapple Fried (Black) Rice
Ingredients
3 cups dry leftover rice
a healthy drizzle of oil — roughly 3 tablespoons
4 cloves garlic, finely minced
1 white onion, chopped however way you like it
1 cup chopped bacon (or equivalent — ham, seafood, veggie meat, tofu etc.)
1 teaspoon soy sauce
1/2 teaspoon salt
1 tablespoon fish sauce (I use Jufran, which is on the savory side w/o being salty)
1 tablespoon sugar
1 cup chopped fresh pineapple
optional:
frozen veggies or chopped fresh vegetables (I used roughly a cup of frozen vegetables that had corn, carrots, and peas)
more olive oil for drizzling
shrimp sauteed in butter to add as garnish
scrambled eggs to add as garnish (I used 3)
water/stock (see directions below)
herbs
more salt/sugar to taste
Directions
Sauté garlic, onion, and bacon.
Add in the rice.
Evenly distribute the condiments (soy sauce, salt, fish sauce, sugar).
Add in the frozen veggies if using.
Add the pineapples.
Drizzle with more oil, enough to coat each bit of rice. Alternatively, you can add in water/stock 1 tablespoon at a time to soften the rice if you like a softer fried rice texture.
Top with shrimp/egg/herbs (If you have parsley, basil, or coriander, you can include that as well — I didn't add the herbs because The Kid doesn't like those.)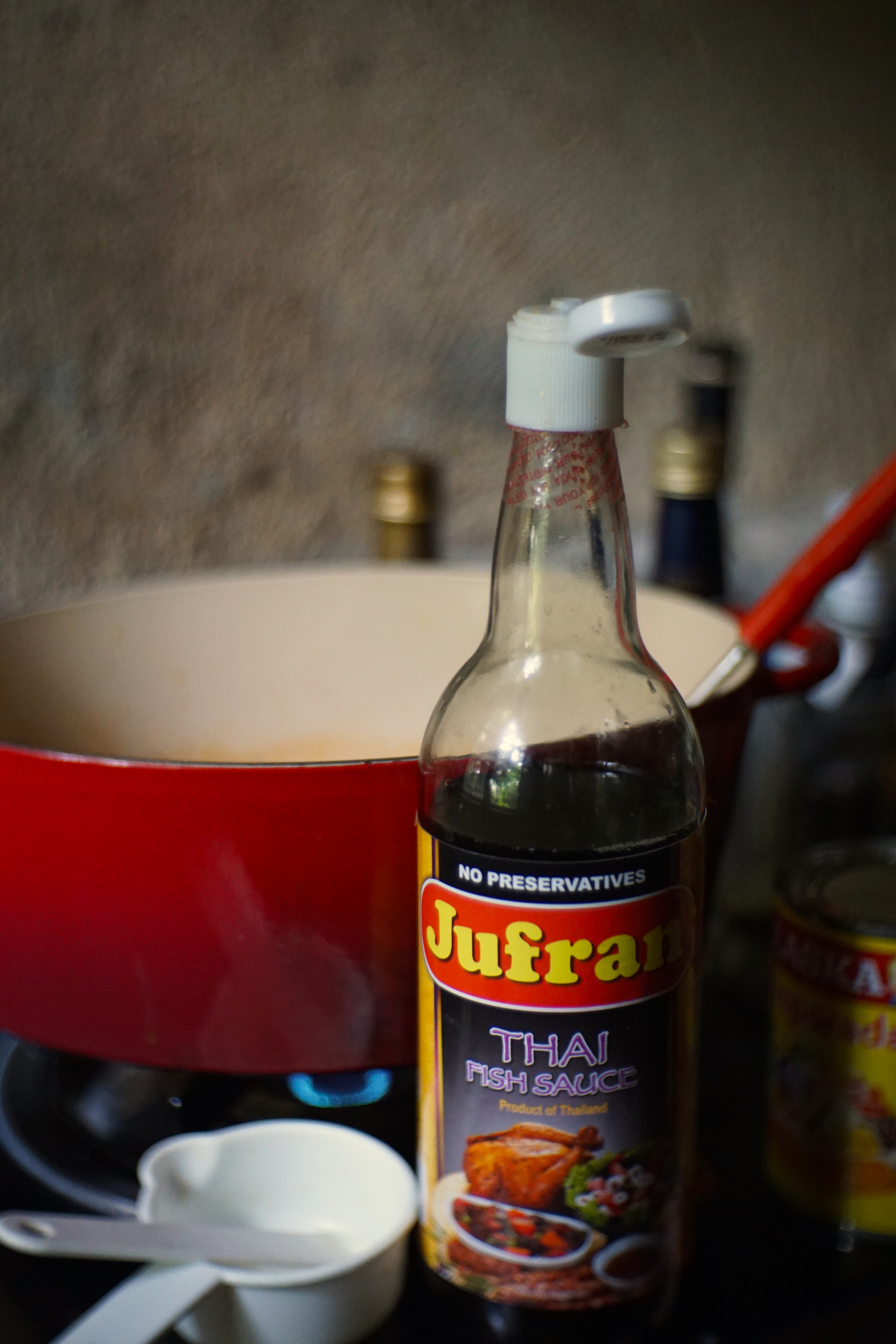 Notes:
**Pineapples are in season now (PH) so a huge, sweet pineapple only comes at 40 PHP a pop. The Kid likes fresh pineapples more than the tinned ones so I used that. If you opt for canned/sweetened pineapples, omit the sugar and make sure to drain the syrup. You can also run the pineapples through running water to remove most of the syrup.
***We mostly eat black rice now because I realized that since black rice is more filling, you eat less of it and spend just the same amount if you opt for white rice. Heard it was healthier too but I'm not a nutritionist, just a Google fiend. You can always opt for whatever leftover rice you have in the fridge.
****The formula for this recipe is basically leftover rice + protein (egg/meat/seafood/tofu) + fruit/veggies + seasonings. The ingredient list looks daunting for a quick, mid-week sort of recipe but you can use whatever you want to add. Use garlic & onion powder if mincing garlic and chopping onions is too much of a chore. Use leftover omelette from yesterday's breakfast. Omit the salt and use tears for an early 2000s emo touch. Stay true to your roots.