Brunch was an assortment of stuff enjoyed in front of a computer: coffee paired with chocolate squares, then mangoes, avocado, and oven-grilled corn (husks removed and baked for 12 minutes at 250 C). Since I had a cob leftover and there's shrimp thawing on the countertop, I decided to turn it into a comforting (read: chilled) dinner.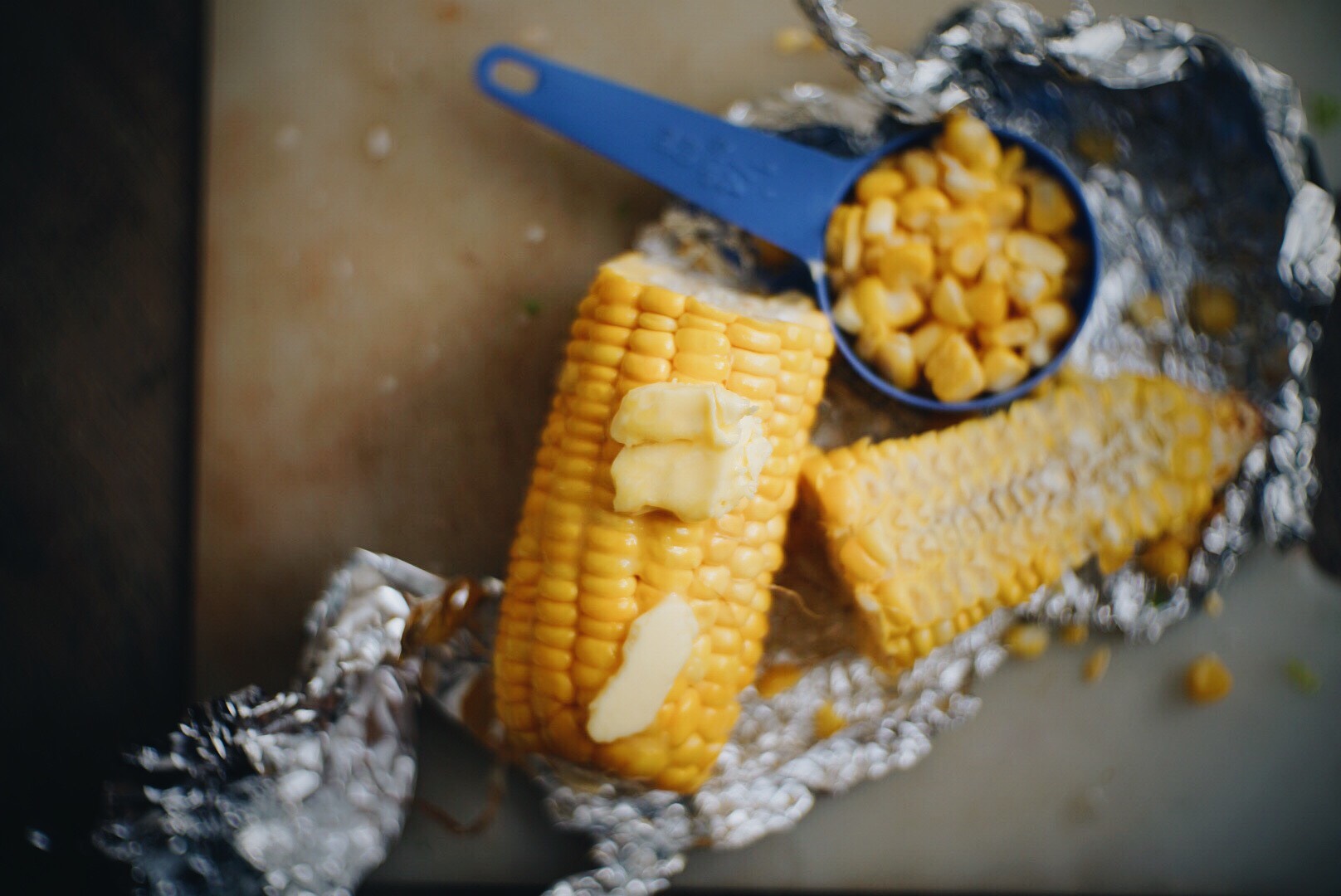 It's been raining for the past few weeks in the tropics but the humidity is still unbearable. Cold food brings much relief. I've been enjoying cold pasta, smoothies, and chilled fruits recently. Today's dinner is no exception. And since I had frozen avocado fries just waiting to fry, I paired it with the sandwich. So. Good.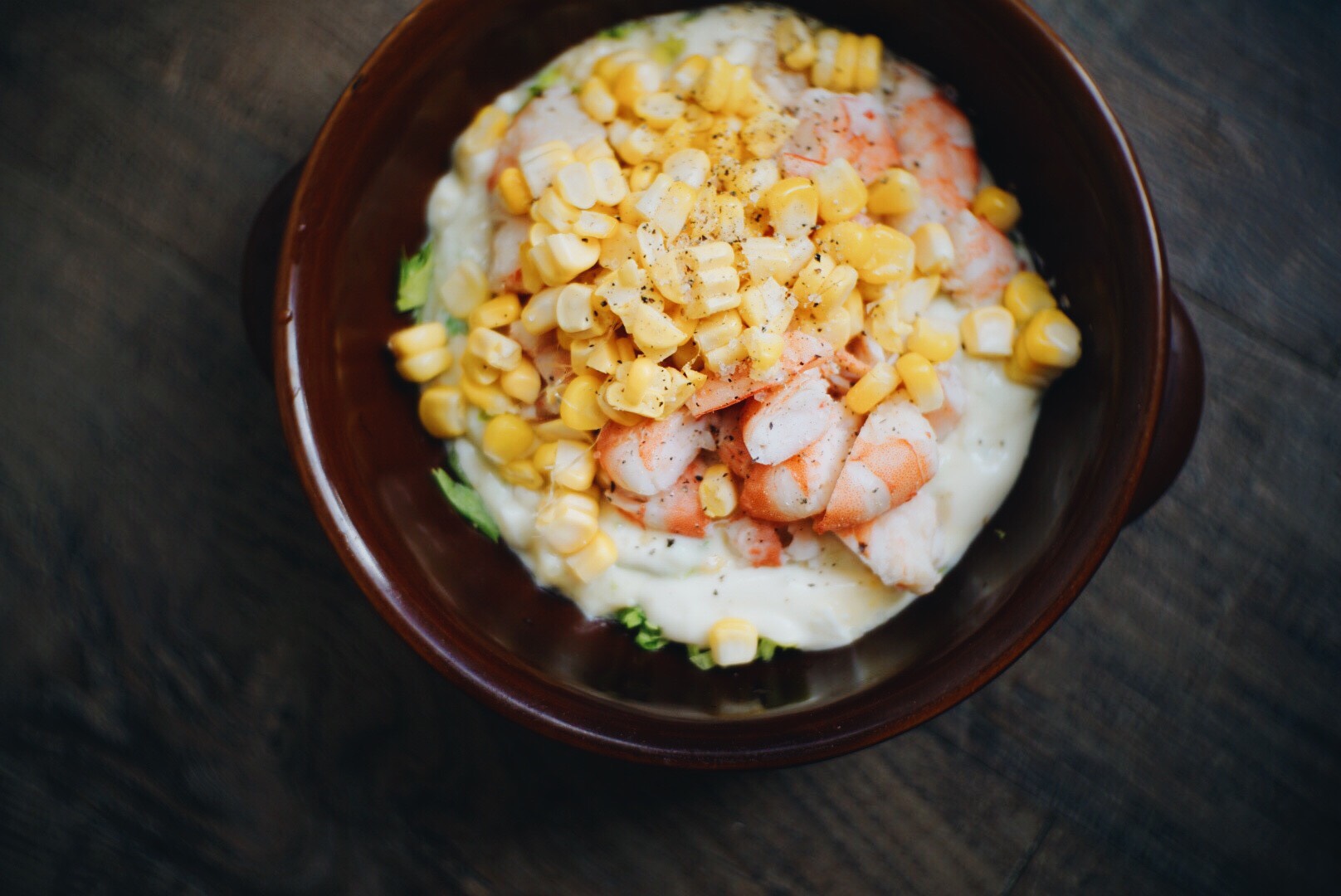 Shrimp Salad Sandwich
Ingredients:
1/4 kg or 250 grams large shrimp
1/3 cup mayonnaise (add more to taste)
hard boiled egg
1/4 cup corn
handful of finely chopped celery (about 2 tablespoons)
1/2 teaspoon sugar
dash of paprika (I used smoked)
pinch of salt and freshly cracked pepper
Directions
1. Boil shrimp for 3 minutes
2. Peel the shrimp. Chop into chunks.
3. In a bowl, combine the rest of the ingredients with the shrimp.
4. Chill for an hour or so.
5. Serve in between white bread.
Notes:
*This recipe is enough for 2 sandwiches.
**Use large shrimp. I used the small, peeled shrimp available in the frozen section of the grocery before and it just wasn't the same.