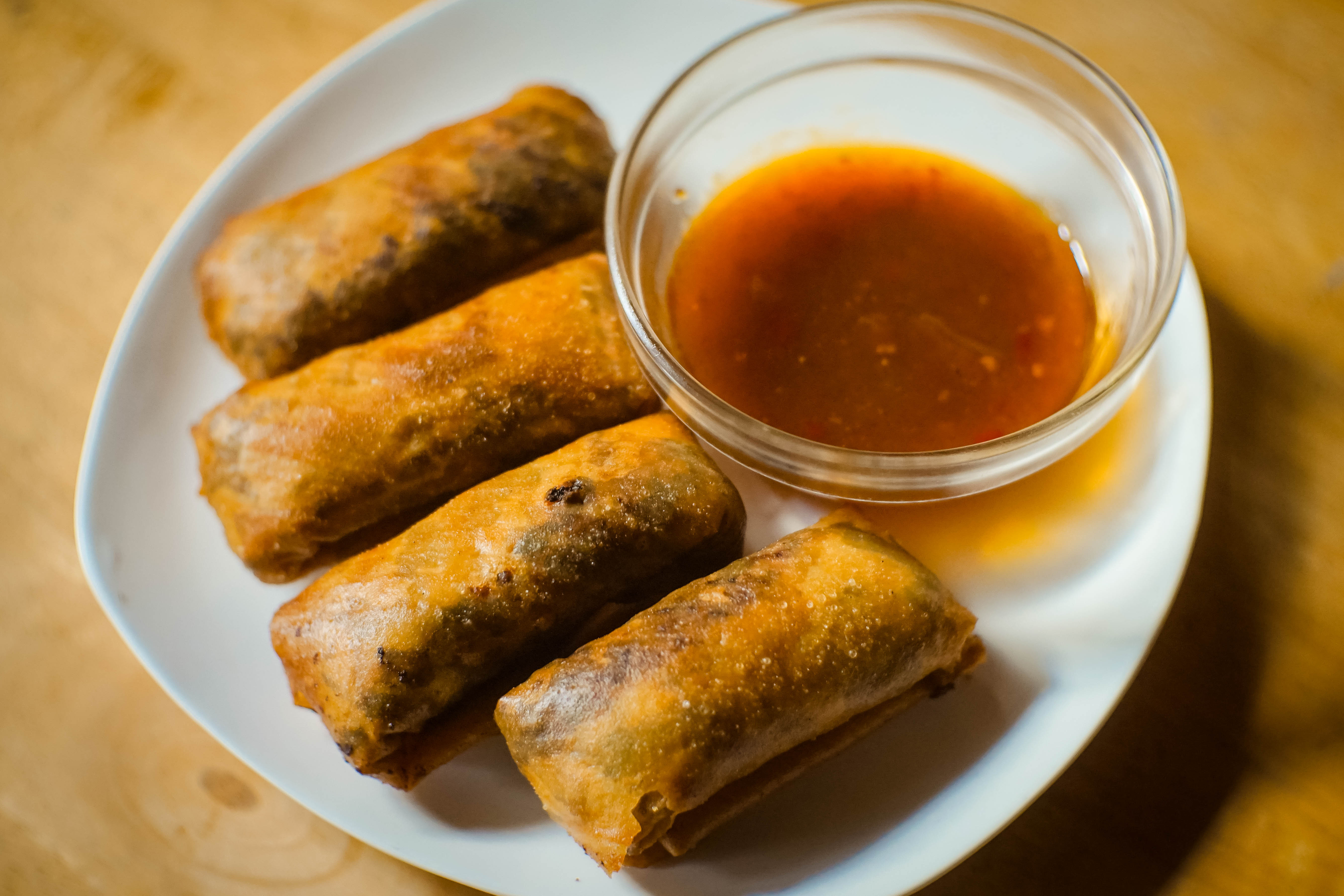 What's not to love about lumpia? It's crispy, juicy (when done right), and there's a great dipping sauce if you're lucky. This version is similar to Vietnamese seafood spring rolls but without the noodles.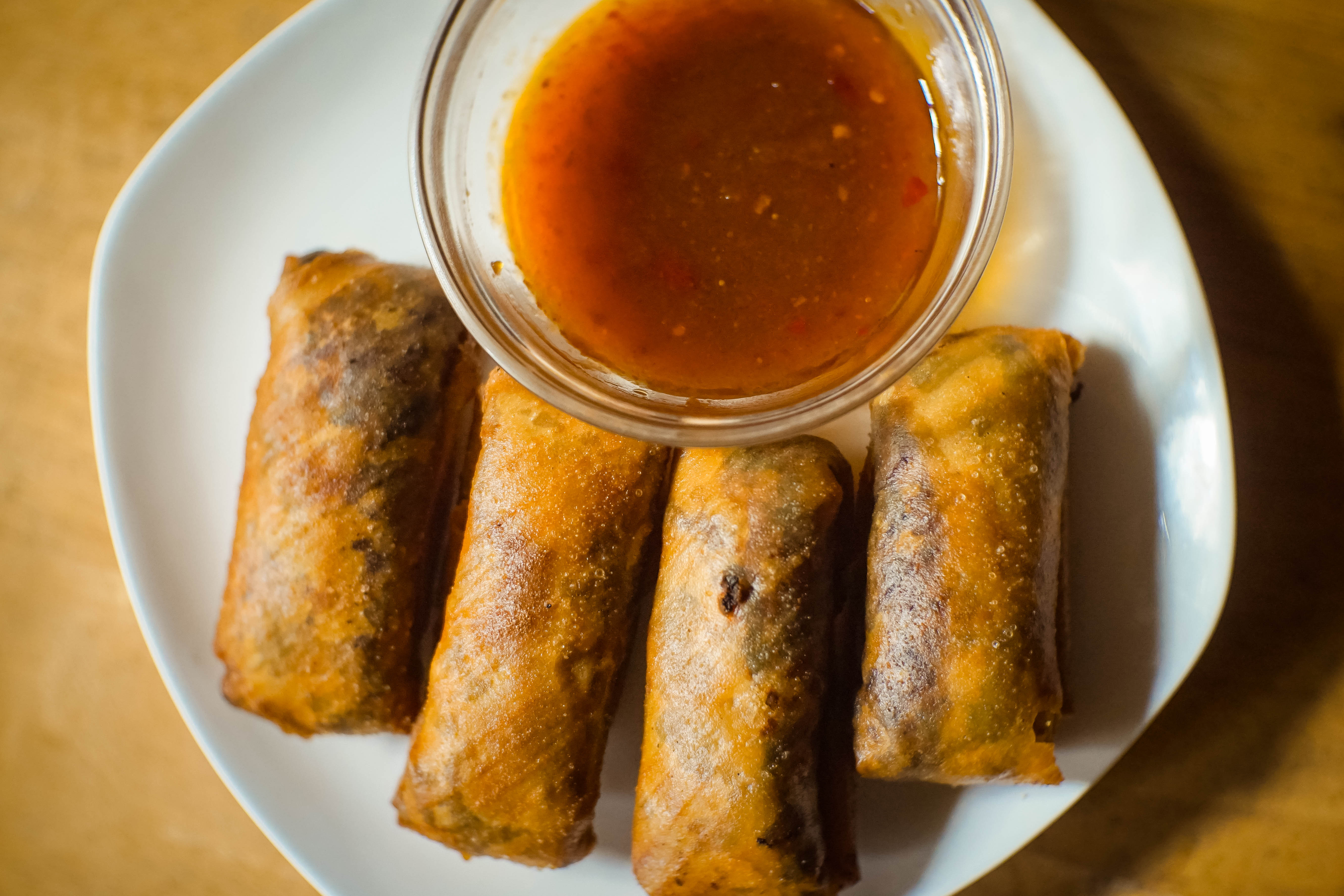 The Favorite Dining Companion doesn't like crab fat that much but he happily gobbled up a few pieces and even reserved some for lunch at work. Yep, it's that good. Oh and wouldn't this be good with a slice of cream cheese? I mean, inside with the filling? Or is that overkill?
Ingredients for the filling
1 cup frozen minced fish meat*
1/2 cup frozen crab fat/meat*
1/2 cup frozen spinach (substitute with other green leafy veg if desired)
1 egg
1 tablespoon sugar
1 teaspoon salt
1 tablespoon garlic powder
2 tablespoons sugar (lessen to 1 tablespoon or omit if using fresh seafood)
1 tablespoon vinegar
1 teaspoon lime juice
splash of mirin (about 2 tablespoons)
If using frozen, thaw completely and remove excess water
Combine all ingredients.
Freeze up to 3 months if not using immediately. I made the filling the day before I planned to cook it. I just thawed completely before cooking in a pan.
Drizzle oil in a pan. Cook the filling for a few minutes.
Cool the mixture for a bit.
Tuck 2-3 tablespoons into a spring roll wrapper. Fold and seal with a dab of water.
Fry on medium high heat.
Serve with dipping sauce.
Alternatively, you can cook the filling and fold into wrappers before putting in a freezer. Thaw for a few minutes before frying in oil. Don't thaw it completely, otherwise you'll end up with soggy rolls.
Dipping sauce
2 tablespoons jam (I used fig)
1 tablespoon apple cider vinegar
2 tablespoons lime juice
1 tablespoon soy sauce
1 tablespoon fish sauce*
1 tablespoon oil
5 tablespoons water
Notes*
-I bought the frozen minced fish at the nearby supermarket. It was labeled as 'surimi'
-You can just buy fillets of fish and chop up into small bits if you don't have access to pre-choppped fish meat
-Crab fat/taba ng talangka can be replaced with fresh/frozen crab meat. What I bought from the supermarket was NOT cooked. So I'm not sure if cooked crab fat in a bottle would be a good replacement. I basically bought the frozen crab fat instead of the crab meat because it was cheaper
-I used Jufran, which is basically not as salty as other brands. Lessen the amount if using a different brand.