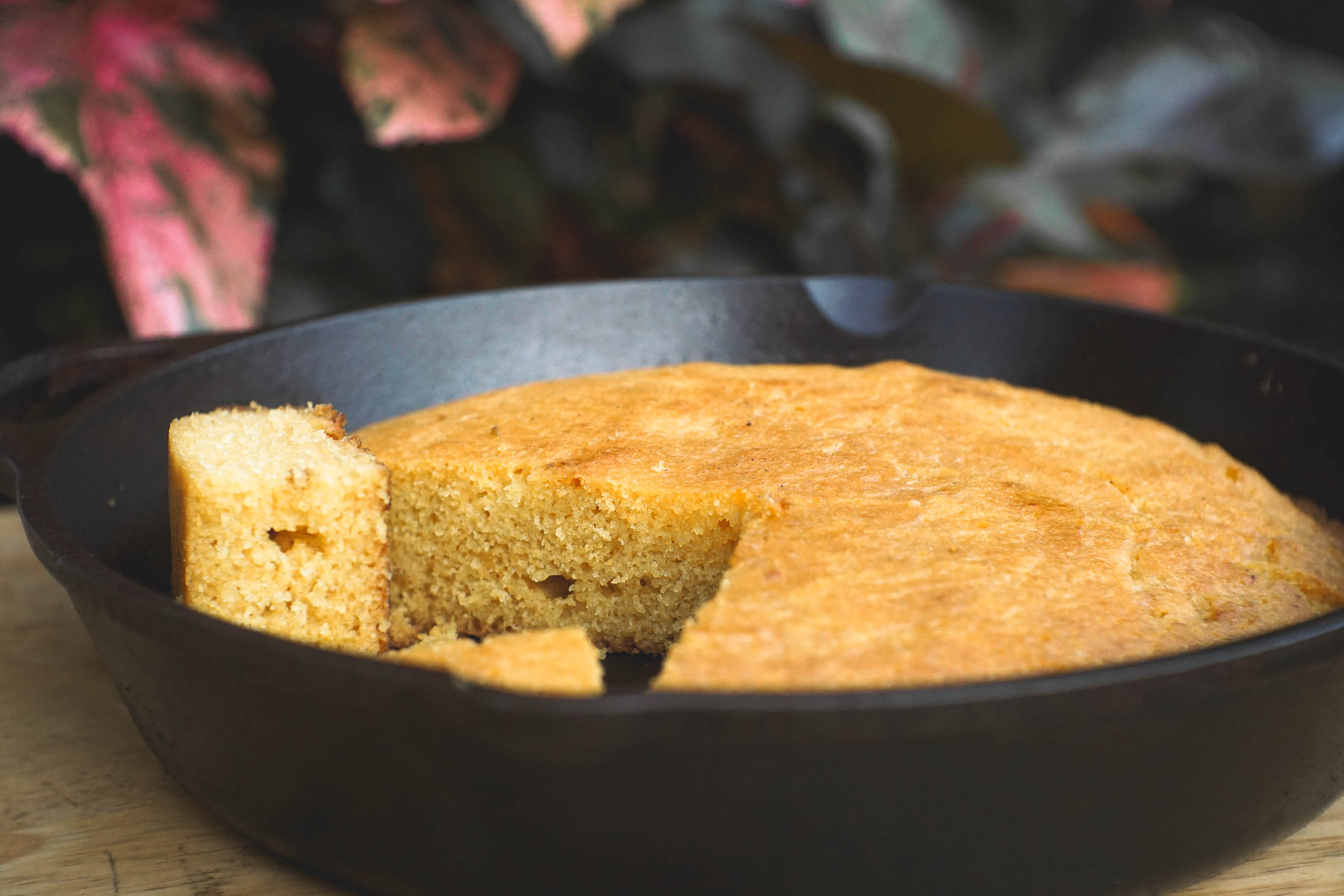 If you want a classic, sweet cornbread recipe, this is it. This is a perfect weeknight recipe because it's very easy to make and the result is fantastic. In our household, we pair it with fried chicken and ojingeochae muchim (spicy dried squid strips). The ojingeochae muchim and cornbread pairing is a bit of an accident, really. Last May, we were staying at my sister-in-law's house in the US and we had leftover sweet cornbread from dinner the night before. She also had "garlics capes kimchi" in the fridge. So I had a nice hearty brunch of kimchi and cornbread. It was so good.
Fast forward a few months, we were back at home and roaming the streets of Binondo. We spotted some garlic scapes and I asked the resident kimchi maker, the Favorite Dining Companion, to make garlic scape kimchi. It didn't quite dawn on me that garlic scapes were green and the "garlic scape kimchi" I had back in the US was white. Good thing that the Favorite Dining Companion figured it out as an honest case of mislabeling and brought home a packet of dried squid from a korean grocer and made a batch of Ojingeochae muchim.
If you ask me, I prefer corn muffins over corn bread mostly because I can easily eat half a pan of cornbread in one sitting.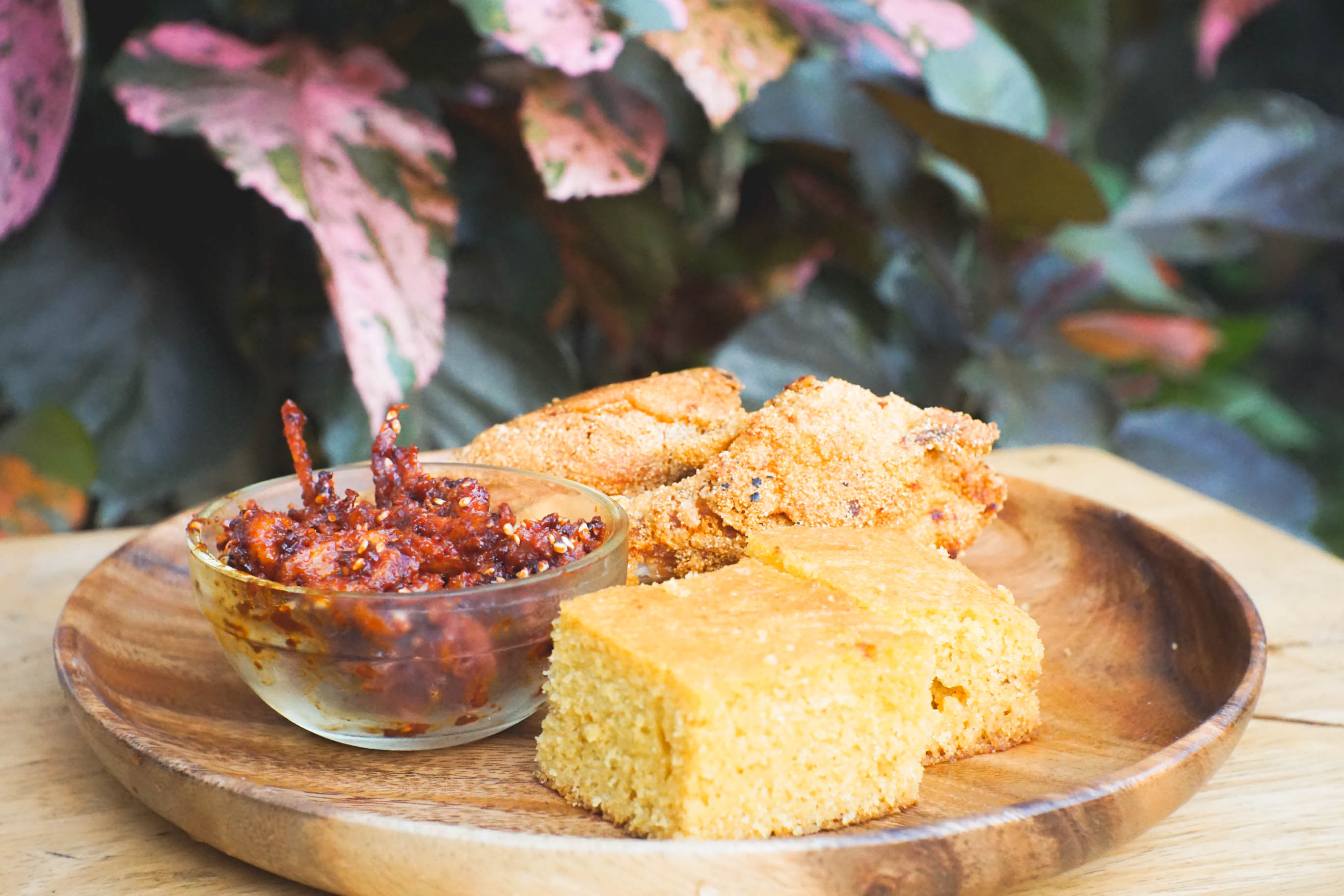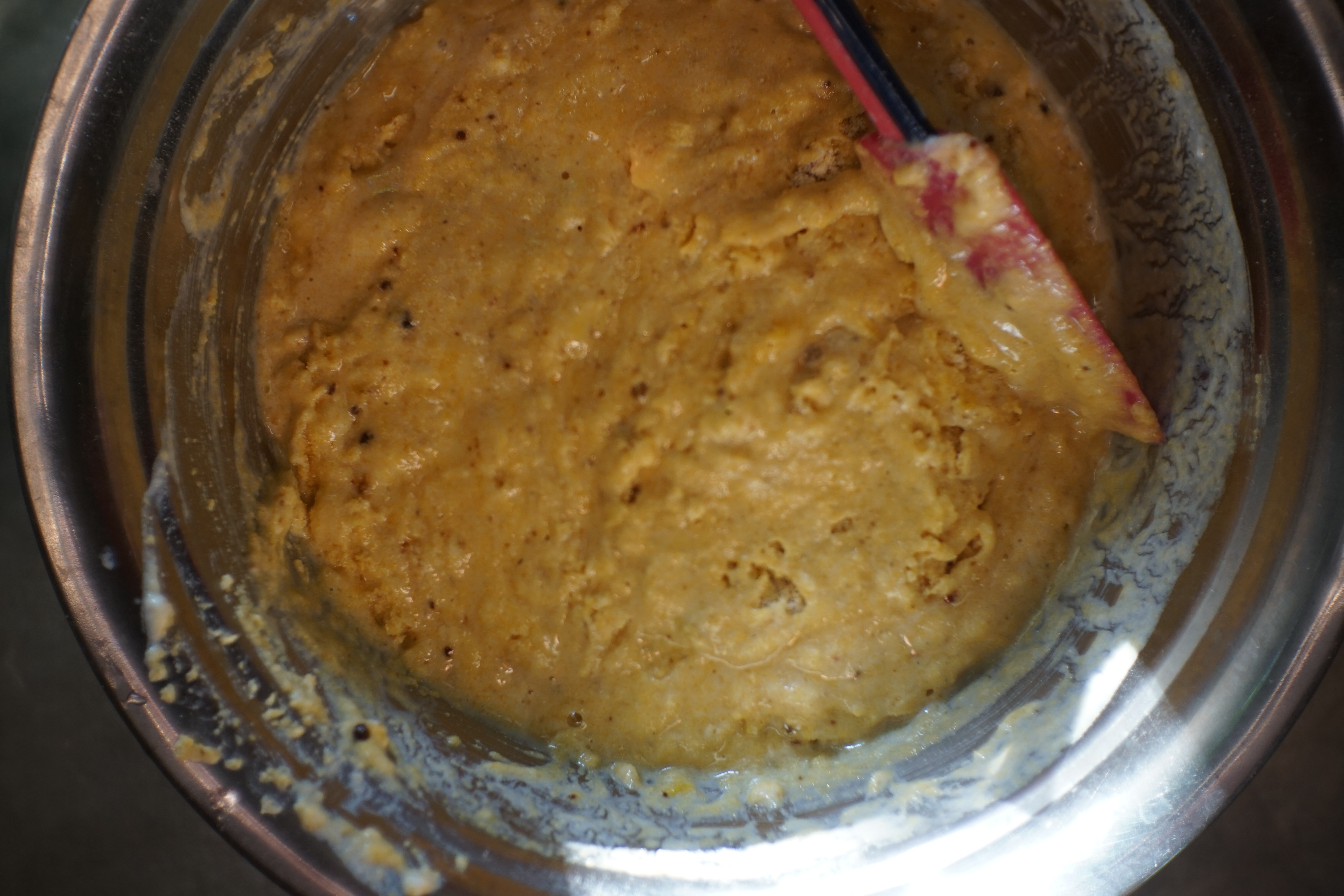 Recipe from Cafe Delites
Ingredients
1/2 cup melted butter
1 cup APF
1 cup yellow cornmeal*
1/4 cup brown sugar
1 teaspoon baking powder
1/2 teaspoon baking soda
1/4 teaspoon salt
1 cup buttermilk (I used milk + vinegar)
1/4 cup honey
2 large eggs
equal parts honey and softened butter
Directions
Preheat oven to 200C/400F. Grease a 9 inch skillet or a square pan and preheat while you make the batter.
1. Melt butter, let cool.
2. Mix the dry ingredients: all purpose flour, cornmeal, brown sugar, baking powder, baking soda, salt.
3. Make a well in the center and add the milk, honey, eggs, and melted butter.
4. Mix to combine. Do not overmix.
5. Pour into greased and preheated pan. It will sizzle. 😀
6. Bake for 18-25 minutes. Check at the 18 min. mark. Mine was completely done at 20 min. I'll probably cook at 17-18 minutes next time so i get softer, cakier results. However, it's good enough as it is and there were no leftovers.
7. Whisk together honey and softened butter. Slather on bread.
* I bought the cornmeal for PHP 100 for a kilo at a nearby baking supplies store.